Fallen tree destroys Dallas man's home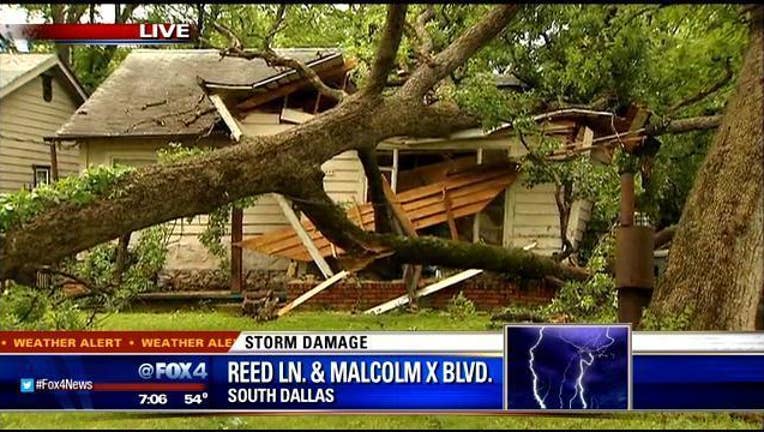 article
A man narrowly escaped serious injury when huge tree fell on his south Dallas home Monday night.
It happened around 10 p.m. in the 2900 block of Reed Drive. The tree likely fell because of high winds coupled with the rain-soaked ground.
Homeowner Donald Rankins said he was living in the house while renovating it.
"I was sitting in the living room looking at FOX 4 and all of a sudden I heard a big crash come down and hit me in the head with the board. And, I come out and see that the tree fell on the house," he said.
Rankins was knocked to the floor, but not seriously hurt.
The American Red Cross is now helping him with temporary shelter.

The home was not yet insured.