Elliott, Prescott lead Cowboys past Eagles 27-20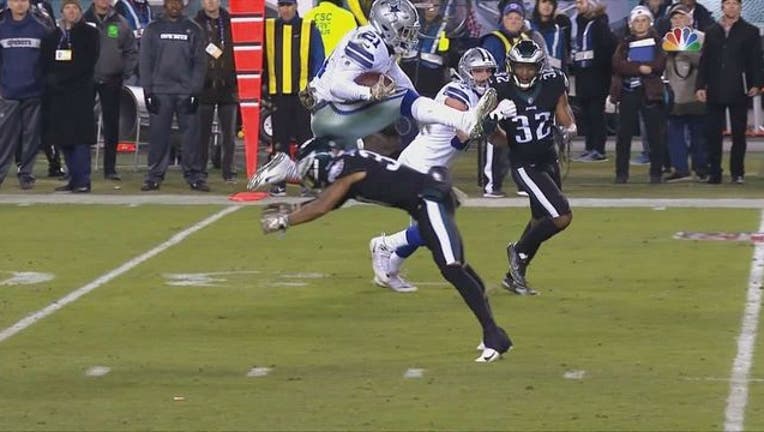 article
PHILADELPHIA (AP) - Ezekiel Elliott had 151 yards rushing and his go-ahead 1-yard touchdown run in the fourth quarter helped the Dallas Cowboys beat the Philadelphia Eagles 27-20 on Sunday night.
The defending Super Bowl champion Eagles fell to 4-5 with their third straight loss at home while the Cowboys improved to 4-5.
Dak Prescott had 270 yards passing, tossed for one touchdown and also ran for a score. Elliott also had a TD reception.
Carson Wentz threw a pair of TD passes to Zach Ertz, but his pass to Ertz on fourth down fell a yard short of a first down at the Cowboys 29 with 1:09 left. The Eagles got the ball back at their 32 with 40 seconds left and drove to the Cowboys 32 for the final play. Wentz completed a pass to Ertz inside the Dallas 10. Ertz lateraled to Golden Tate but he was tackled for no gain to end it.
It was a defensive battle into the third quarter before the offenses went back-and-forth.