Effort to recall Plano councilman over anti-Islam post has enough signatures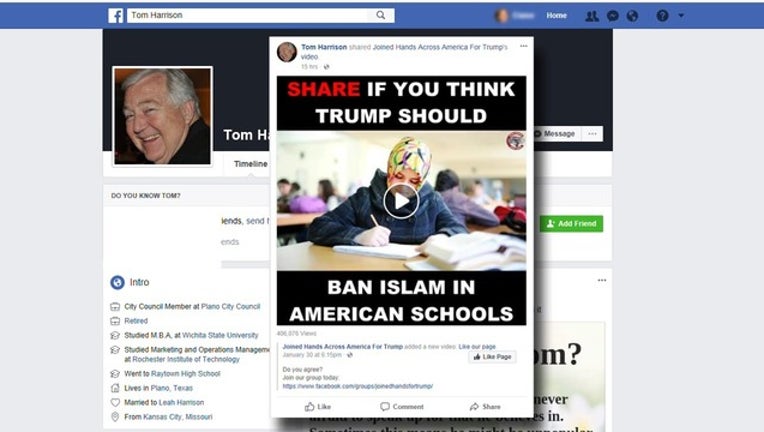 article
A recall petition against a Plano city councilman got well over the minimum number of required signatures.
Tom Harrison has been the subject of debate since sharing a Facebook post earlier this year calling on President Trump to ban Islam from schools.
Harrison apologized but has refused to resign. The city council voted to censure him in February.
The petition needed 2,800 signatures and got 4,400. Some community members are calling on him again to resign instead of making them force him out.
"Mr. Harrison, wherever you are, you have apologized for your hurtful words but you do not accept or acknowledge the consequences that comes with those hateful words. We cannot accept your apology when your apology puts your interest ahead of ours," said Ann Bacchus, who was involved in the petition drive. "Plano has made it clear that Tom Harrison is not the kind of leader that we want representing us."
The signatures must now be verified by the city and will be presented to the city council on Monday.