Earthquake rattles Irving early Friday morning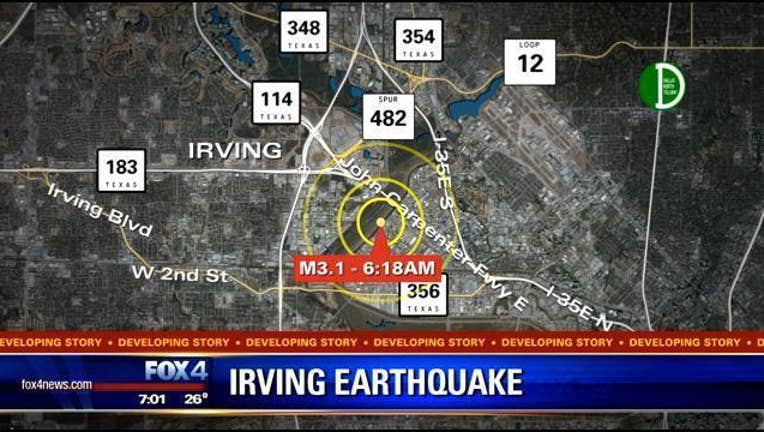 There was another earthquake Friday morning in Irving.
The quake hit around 6:18 a.m. It had a magnitude of 3.1.
The epicenter was on the banks of the Trinity River, just south of the John Carpenter Freeway.
That's really close to the old Texas Stadium site where many other earthquakes were center.
If you felt it or have any damage, let us know on the FOX 4 Facebook page.