Duncanville HS coach resigns amid UIL investigation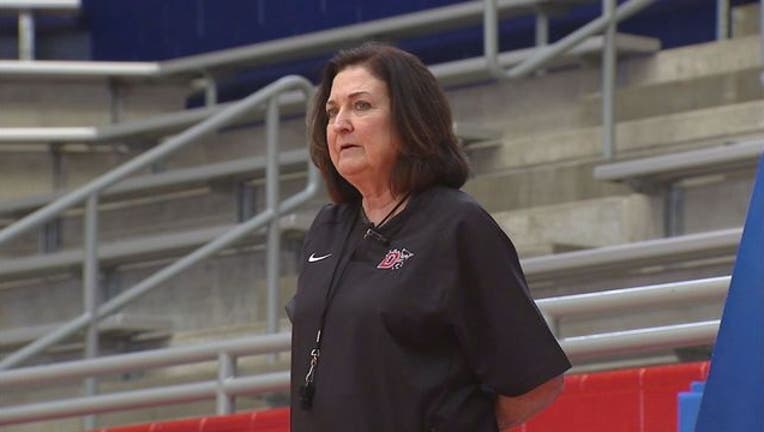 One of the most successful basketball coaches in Texas high school history has resigned.
Duncanville High School girls basketball coach Cathy Self-Morgan was under investigation for possible recruiting violations. But she says that has nothing to do with her decision to resign.
Self-Morgan spent 42 years in high school coaching. The last 19 years were at Duncanville, where she won five of her eight state championships.
The Dallas Morning News reports that the UIL is calling for an investigation into possible recruiting violations committed by Self-Morgan.
In a statement, Self-Morgan says that for the past couple of years she has felt it is the time to move on. She says she turned in her resignation letter February 4 and made the decision to resign before the UIL made the decision to do an investigation. She says she made the decision because it was time.
Self-Morgan's Duncanville team was ranked sixth in the state this year and upset by South Grand Prairie in the playoffs in what turned out to be the coach's last game with the school.
Afterward, she confirmed that some text messages of hers were being investigated by the UIL. They are text messages that a UIL official reportedly says could tie the coach to improper recruiting.