Dulles TSA checkpoints reduced after record staff call-outs amid snow storm, shutdown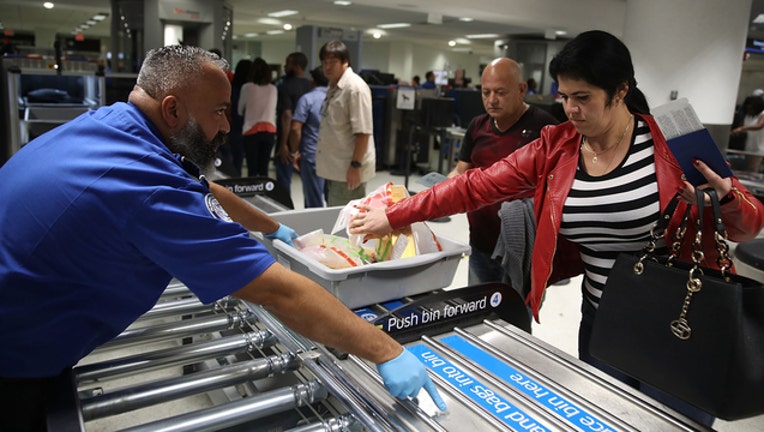 article
WASHINGTON (FOX 5 DC) - TSA officials say Washington-Dulles International Airport and Hartsfield-Jackson Atlanta International Airport are exercising contingency plans due to call-outs following the weekend snow and anticipated high-volume, respectively.
As the government shutdown continues into a third week, TSA staff have been calling out sick in record numbers. And as a result, TSA says they've had to close some security checkpoints at airports around the country.
Checkpoints were consolidated Monday morning at Dulles International due to lower than usual staffing numbers. TSA officials point to the weekend snow storm for some of the issues with staffing, though they say more staff than normal for a snowstorm have called out.
Michael Billelo, appointed TSA assistant administrator for public affairs said in a statement:
However, Billelo says the lower staffing numbers will not compromise security.
"This morning, TSA experienced a national rate of 7.6 percent unscheduled absences compared to a 3.2 percent rate one year ago, Monday, January 15, 2018. Most importantly, security standards remain uncompromised at our nation's airports," he said.
A TSA security checkpoint at Houston's George Bush Intercontinental Airport had to be closed Sunday because of a similar situation.
"Nationwide, TSA screened 1.97 million passengers yesterday (Sunday, Jan. 13). 99.1 percent of passengers waited less than 30 minutes; 93.1 percent of passengers less than 15 minutes. In TSA Pre check lanes, passengers on average waited less than 5 minutes," he said.
In a statement, officials said the problems were "due to staffing issues associated with the partial shutdown of the federal government."
TSA says travelers should contact their airline before traveling.