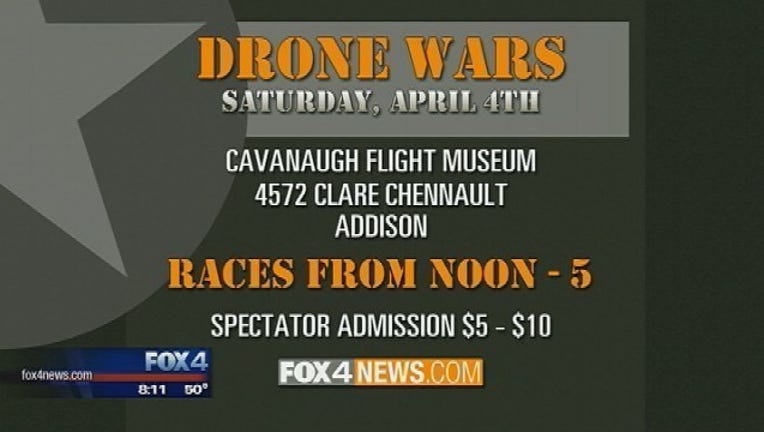 article
Indoor drone races through a 3-D obstacle course are underway at the Cavanaugh Flight Museum in Addison.
Competitors are racing to complete the course with the fewest number of course infractions. The possible infractions include touching an obstacle, flying outside the course, touching the ground or the pilot stepping out of the cockpit area. The course is made of netting, hoops, pylons, bridges, turns and slaloms.
For information on Drone Wars or the Cavanaugh Flight Museum, go to www.cavflight.org or call 972-380-8800, #115.
Race entry is $35. The races will take place until 5:00 p.m. Saturday.