Driver survives firey crash in Mesquite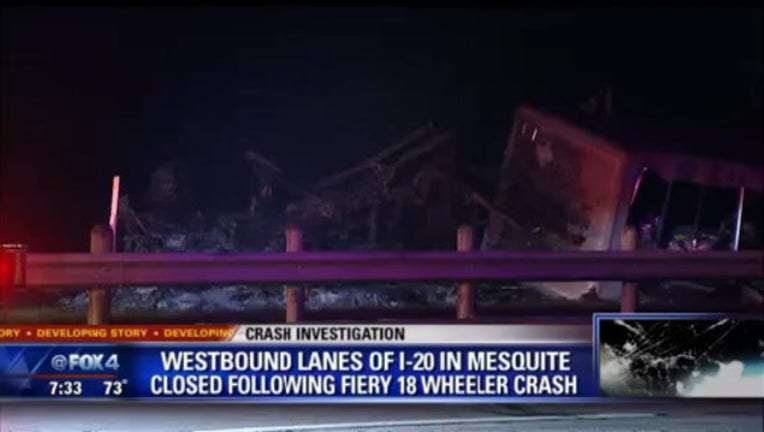 article
The driver of an 18-wheeler survived a fiery crash that briefly shut down part of an interstate Saturday morning in Mesquite.
He slammed into a median and guard rail in the westbound lanes of I-20, near the Lawson Road exit around 4:00 a.m.
The crash caused the truck to flip on its side and burst into flames.  The driver was able to escape, Mesquite police said.
Mesquite firefighters extinguished the fire.  TXDOT crews showed up to survey the damage to the guard rail and bridge.
There is no word on whether the driver will face any charges.