Driver killed in fiery tollway crash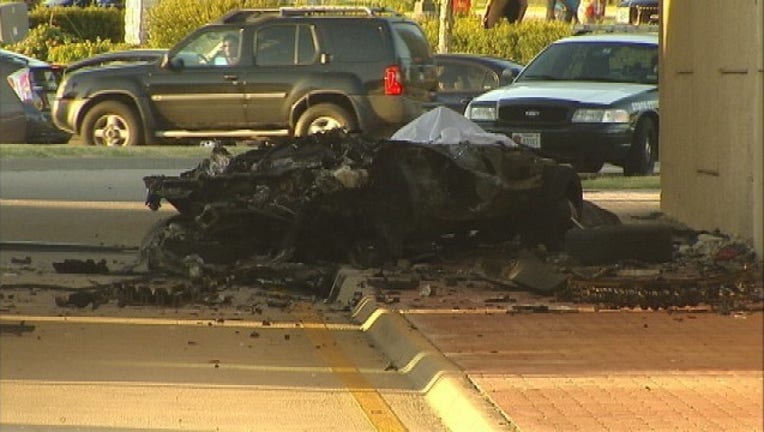 One person died when a car flew off the Sam Rayburn Tollway in Coppell Sunday night.
A witness saw the car swerve across six lanes of traffic, hit the wall and explode in flames. It landed on Denton Tap Road.
The northbound lanes of Denton Tap Road were shut down for several hours after the 6 p.m. accident.
The driver was killed, but no one else was hurt.