Driver didn't apply brakes before driving into creek in Pleasant Grove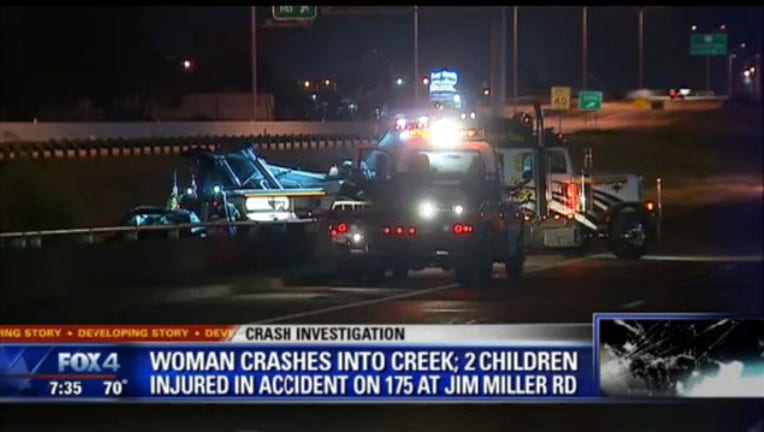 Two children and a woman are in a local hospital after an early morning crash Saturday that left them in a creek.
The woman may have fallen asleep or had a medical emergency while driving because she didn't apply the brakes, according to Dallas County sheriff's deputies.
She was driving southbound on 175, near Jim Miller in the Pleasant Grove area, when the car veered off the road and into a creek.
We are waiting for word on their conditions.