Driver charged for crash in Arlington that killed 18-year-old pedestrian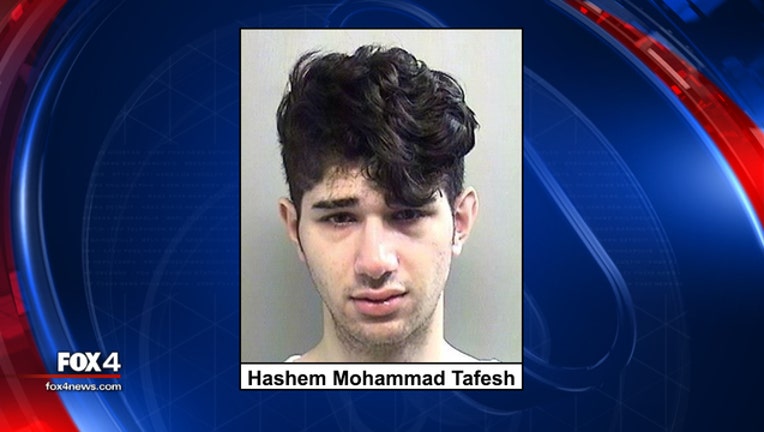 ARLINGTON, Texas - A 21-year-old man has been charged with manslaughter after police say he drove onto a sidewalk and fatally struck a pedestrian.
Hashem Mohammad Mahdi Tafesh was charged for a wreck on Feb. 3, in the 2000 block of S. Cooper St. in Arlington.
According to the arrest affidavit, Tafesh was driving a 2006 Honda Pilot northbound on S. Cooper St., when for an unknown reason, he lost control and drove onto the sidewalk.
Jordan Coleman was walking on the sidewalk, and was hit by Tafesh's vehicle.
Coleman was taken to Medical City of Arlington Hospital, where she died from her injuries the next day.
Tafesh remained at the scene following the crash. When an officer spoke to him, he said he "was struck by something and it threw him," but didn't say anything else about what happened before the crash, according to the affidavit.
Tafesh had an identification card from Jordan, along with a student ID from the University of Texas at Arlington.