Dr Pepper truck gets stuck in high water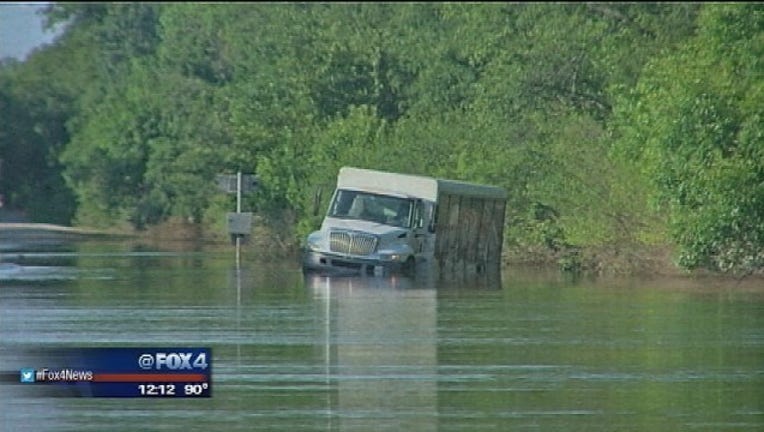 ?
A Dr Pepper delivery truck got stuck in high water Friday afternoon.
It happened at the intersection of California Crossing and Wildwood Drive near Northwest Highway.
That area is still overwhelmed with water from recent flooding.
Dallas Fire Rescue used a boat to rescue the driver stuck inside the cab of the truck.
The truck remains stranded on the road.
?