DPD searching for missing 9-year-old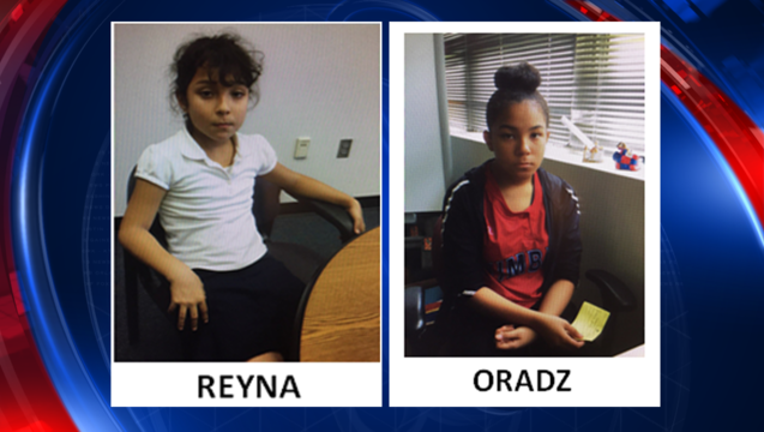 article
Dallas police need help finding a 9-year-old-girl who's believed to be with her sister who ran away.
Police say 9-year-old Janiah Reyna was last seen Friday morning around 7 a.m. in the 1400 block of Brandon Street. She was with her sister, 15-year-old Jessica Oradz, who is considered a runaway.
Janiah has brown hair and brown eyes. She is 4'11" tall and weighs about 80 pounds.
Anyone who sees the kids or knows where they may be is urged to call 911 or the Dallas Police Department.