Downtown Dallas goes red for Ebby Halliday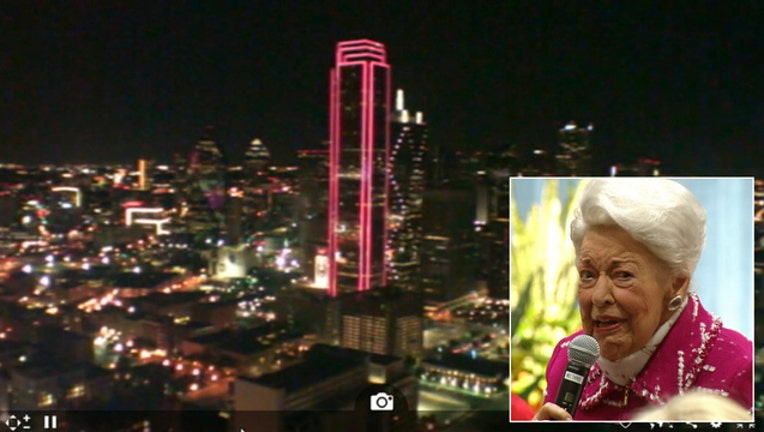 DALLAS - Several buildings in Downtown Dallas have been glowing red for Ebby Halliday Acers.
The Bank of America Plaza, Reunion Tower and the AT&T Performing Arts Center were just some of the buildings that changed their light displays to honor the real estate legend who died last week at the age of 104.
Ebby Halliday Realtors is one of the top privately owned residential real estate firms in the country. She founded the company in North Texas in 1945.
Ebby's funeral is Thursday afternoon at Park Cities Baptist Church.