Domestic dispute leads to shooting in Pleasant Grove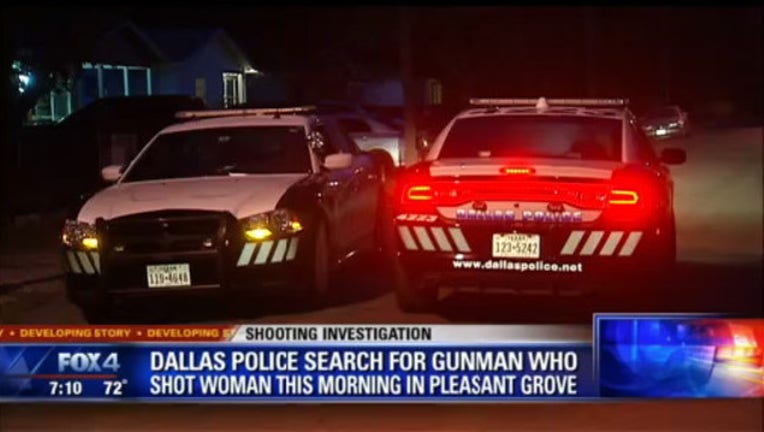 A gunman who shot his significant other Sunday morning is on the run.
The incident happened around 4:30 a.m.  at a home on Cardella Avenue,  near Lake June Road in Pleasant Grove.
The man opened fire on the woman during a fight, then took off, police said.
The woman was taken to a local hospital. She is expected to recover from her injuries.
Police said they know the name of the gunman and they are searching for him.