DFW community raises nearly $500,000 for North Texas food banks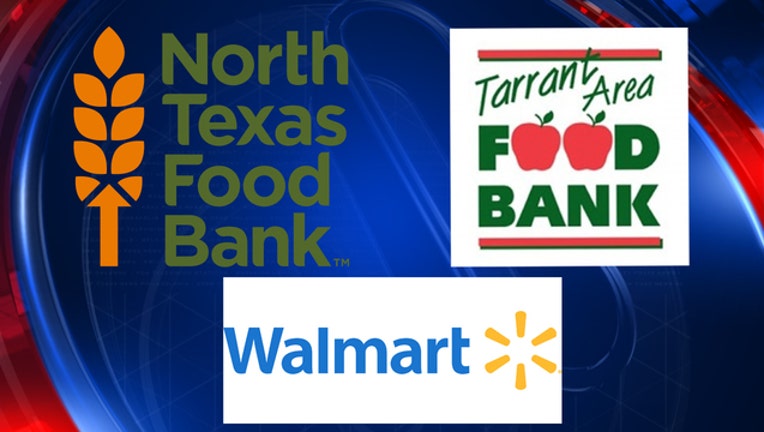 Citizens in the Dallas/Fort Worth area raised almost $500,000 for the North Texas Food Bank and Tarrant Area Food Bank as part of Walmart's "Fight Hunger. Spark Change." campaign.
The campaign encouraged Americans to take action against hunger by online and in-store purchases and donations.
Residents generated $291,447.22 for the North Texas Food Bank and $207,479.98 for the Tarrant Area Food Bank.
Discover, Campbell Soup Company, General Mills, Kellogg Company, The Kraft Heinz Company and PepsiCo helped promote and supply the campaign. It raised $19.8 million nationwide.
"We're delighted with this year's campaign results and the funds we receive will help us provide meals to the families who need them most," said Anita Foster, Sr. Director of Communications and Marketing at the Tarrant Area Food Bank.
17.4 percent of Tarrant County residents and 18.9 percent of Dallas County residents face hunger issues.