Deputies: DUI suspect had baby, meth in truck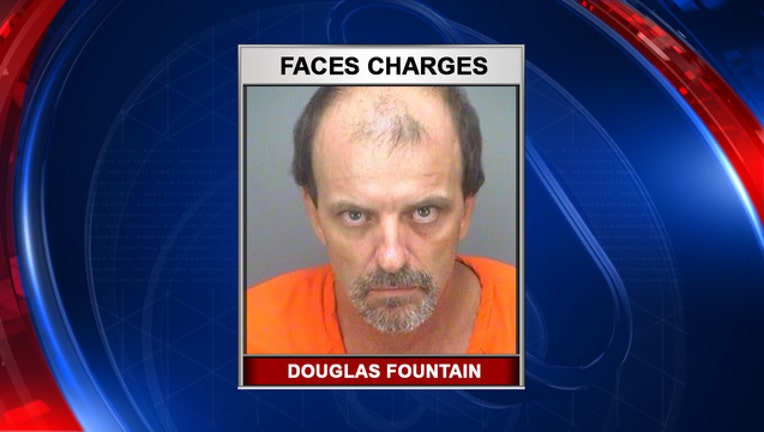 article
LARGO (FOX 13) - A traffic stop of a suspected DUI driver became more serious when deputies discovered there was a child in the car, along with knives and methamphetamine near the baby's bottle. 
Pinellas County deputies said it started when a friend of 48-year-old Douglas Fountain, of Plant City, called the sheriff's office Wednesday to report Fountain for using drugs and driving his truck with a baby in the front seat.
Deputies said they caught up with Fountain and pulled him over at a gas station on Ulmerton Road just before 7 p.m. They said Fountain appeared intoxicated, and had his 5-month-old daughter in his 2001 Dodge pickup truck with him.
When deputies pulled up Fountain's records, they found he had multiple past traffic offenses. In his truck, they found several knives, including a Bowie knife with a 10-inch blade, a container with 8.5 grams of crystal methamphetamine leaning on the baby's bottle under the passenger seat, and a clear glass pipe under the driver's seat.
Fountain was arrested and faces charges of DUI, child abuse/child endangerment, felony/habitual driving with a revoked license, possession of crystal methamphetamine, possession of paraphernalia and felonious possession of a concealed weapon.
He was taken to the Pinellas County Jail. The baby was put in the care of Child Protection Investigators.