Denny's sign falls on top of car, killing 1, injuring 2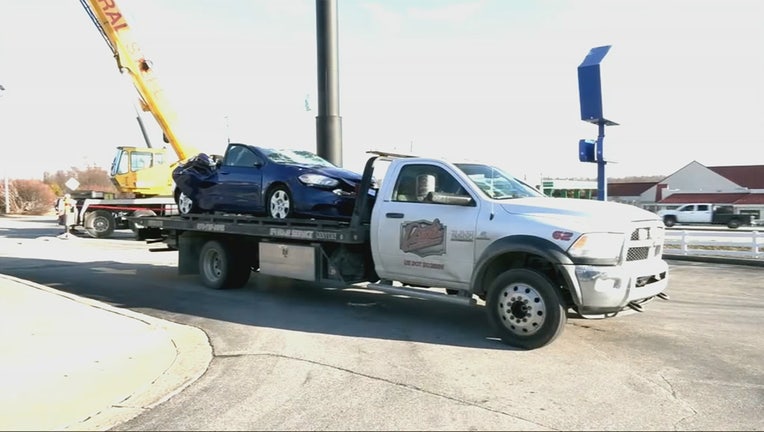 article
ELIZABETHTOWN, Ky. - A towering Denny's Restaurant sign in central Kentucky fell on a car during high winds, killing a woman and injuring her husband and daughter.
The sign partially crushed their car when it fell Thursday from a pole near the Denny's parking lot off Interstate 65 in Elizabethtown.
Lillian Curtis, 72, was in the back seat and suffered a "catastrophic" head wound, her granddaughter Amy Nichols told news outlets. The Jefferson County Coroner's Office said she died of blunt force injuries.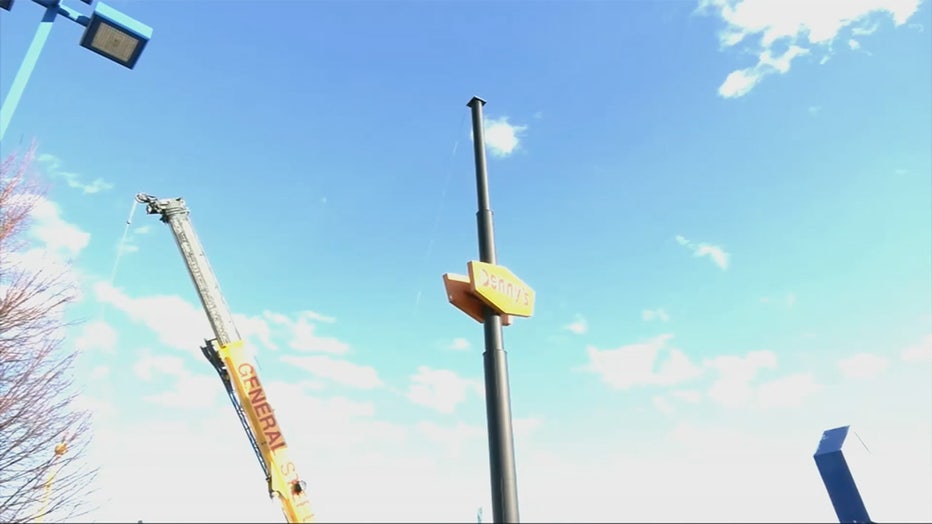 Top of where a Denny's sign used to be before it fell on top of a car in Kentucky.  (WDRB )
Lloyd Curtis, riding in the passenger seat, remained hospitalized, and their daughter Mary Graham, who was driving, was released after being treated for chest injuries, Nichols said.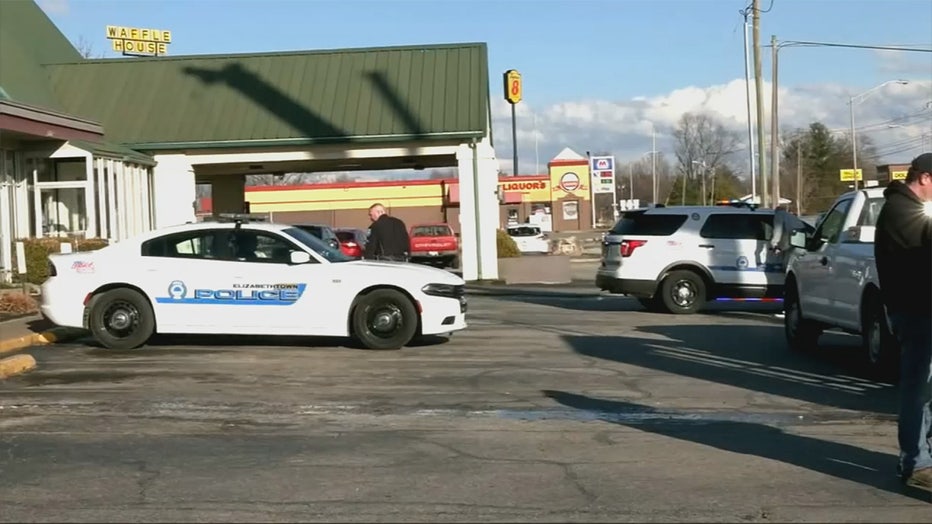 Police at the scene of a tragic accident after a Denny's sign fell on top of a car, killing one and injuring two.  (WDRB )
They were on their way home to Columbia from Louisville when they pulled off the highway, she said.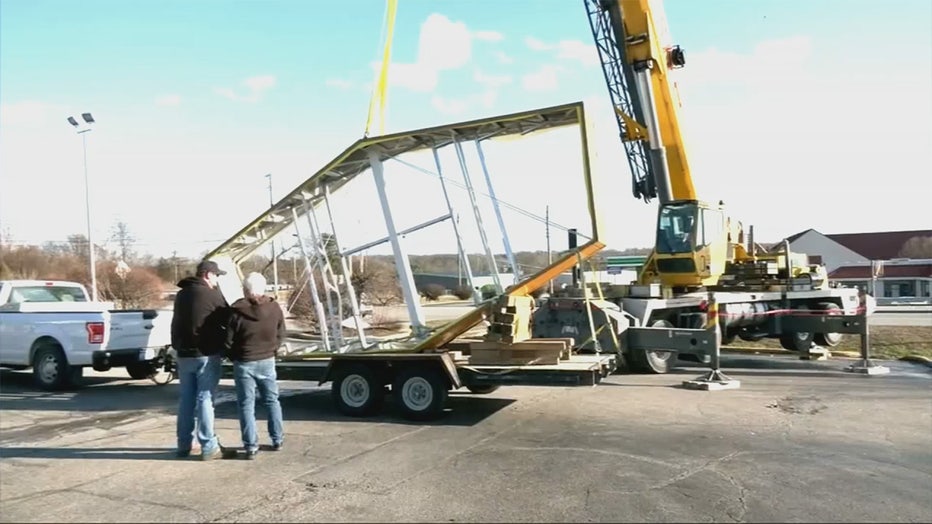 Remnants of a Denny's sign prepared to be towed away. (WDRB )
Elizabethtown Police Detective Chris Denham said intense wind gusts are believed to have contributed to toppling the sign. A crane was brought in to remove it; crews said it weighed about 1.3 tons (1,179 kilograms). It was permitted to be 80 feet (24 meters) off the ground, the News-Enterprise reported.
Wind gusts in the area reached as high as 49 mph on Thursday, the National Weather Service in Louisville said.