Decatur issues boil water notice to residents after water main break
DECATUR, Texas - Residents in Decatur are being asked to boil their water before drinking, cooking or making ice with it.
The city says a 12-inch water line in the area of West Business Highway 380 was damaged as a contractor was installing an underground utility. The damage caused water system pressure to drop.
Because of a risk of bacteria and other microbes, customers in Decatur and those who are a part of the Decatur public water system should boil their water before consumption, including washing your face and brushing your teeth.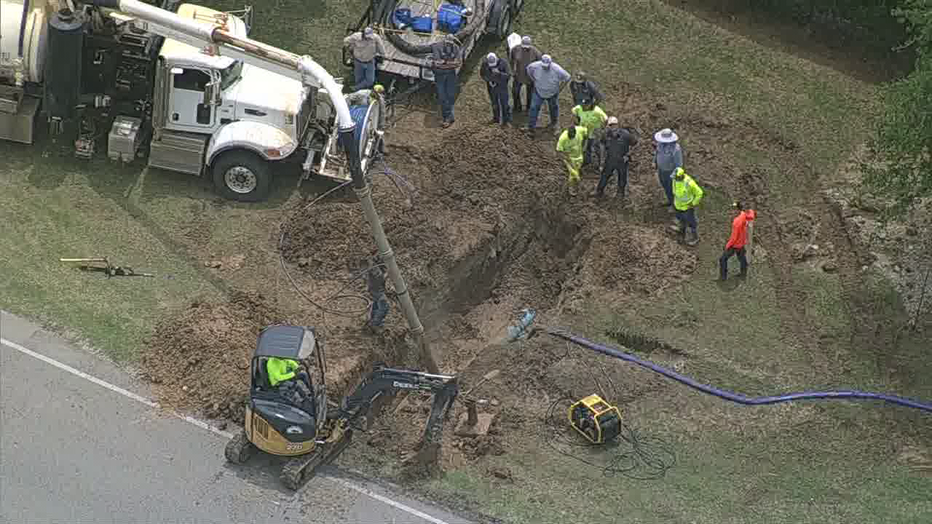 The city says children, seniors and people with weakened immune systems are particularly at risk.
Water should be boiled for two minutes and then cooled before use.
Bottled water can also be used in its place.
City residents can receive up to two cases of bottled water per household from three distribution points:
Decatur City Hall – East Parking Lot 201 East Walnut, 3 p.m. to 7 p.m. Thursday
First Baptist Church – West Parking – Summit Building - 200 Preskitt Road, 3 p.m. to 7 p.m. Thursday
Decatur Fire Station #1 - 1705 South State, 8 p.m. until event termination.
At this point, the city says the boil water notice will remain in effect until at least 5 p.m. on Saturday, May 6.
The city will notify residents when it is okay to stop boiling their water.
Decatur asks everyone to follow the City of Decatur - City Hall Facebook page for the latest information.