Death toll reaches 8 from Houston-area storms, flooding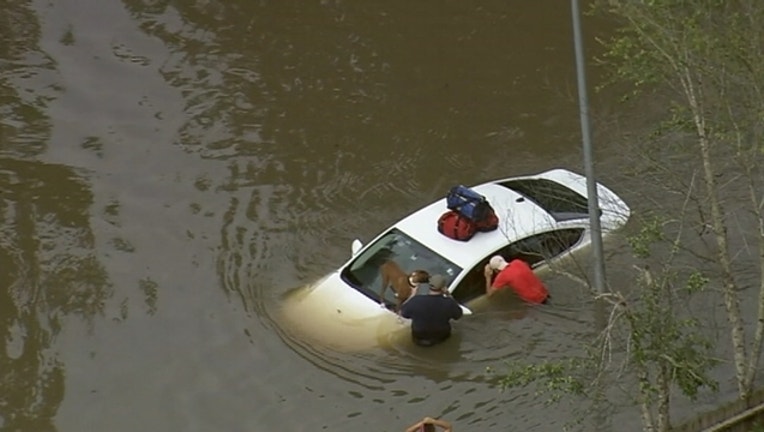 HOUSTON (AP) — The death toll has reached eight in Southeast Texas flooding after storms dumped more than a foot of rain.
The Austin County Sheriff's Office on Wednesday didn't immediately provide details on the weather-related drowning.
Officials in Harris County confirm six deaths since the rain began last weekend, inundating parts of Houston and nearby communities. Another drowning happened in Waller County.
Forecasters issued a flash flood watch through Wednesday night for Houston.
The Houston Independent School District, which is the state's largest with about 215,000 students, resumed classes Wednesday after two days off due to flooding.
A sinkhole about half the size of a vehicle has opened in northwest Dallas, where recent rains left behind street flooding.
Floodwaters were receding Wednesday in Parker County after the overflowing Brazos (BRAZ'-uhs) River crested.