Deaf, unlicensed, first-time driver plows into 7-Eleven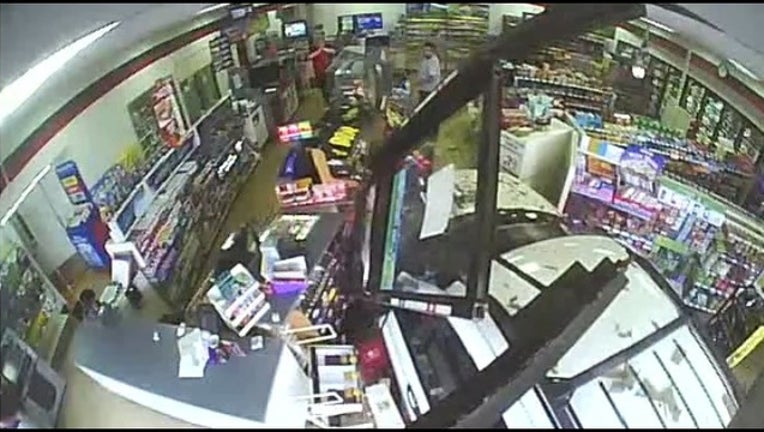 article
(FOX NEWS INSIDER) - Surveillance video captured a close call at a 7-Eleven in Keizer, Oregon, as a deaf, unlicensed, first-time driver plowed into the store.
The Keizer Police Department posted the scary footage to their Facebook page, revealing that the incident occurred at approximately 11 a.m. on Friday.
It shows a man at the counter and other several customers milling about when an SUV suddenly crashes through the front doors, knocking over displays and causing extensive damage.
Luckily, no one was hurt.
According to reports, the 2000 Jeep Grand Cherokee was driven by 22-year old Cindy Rosas Ortega, who did not have a license or instructional permit and who is also deaf.
She was issued a traffic citation for operating a motor vehicle without an operator's license.