Deadly crash in Oak Cliff area of Dallas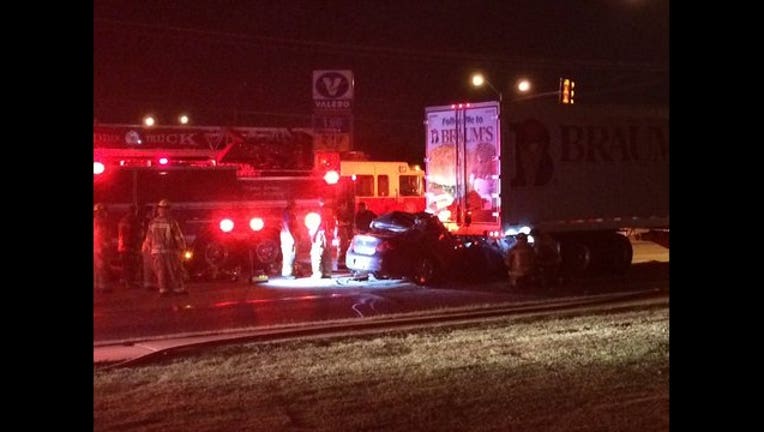 article
One person died in a collision with a semi-truck Saturday morning in the Oak Cliff area of Dallas.
When police arrived around 5:00 a.m., they found a black vehicle under the back of the trailer at the intersection of Duncanville Road and Illinois Avenue.
The driver died at the scene.
The cause of the crash is under investigation.