Dave and Buster's co-founder passes away in Dallas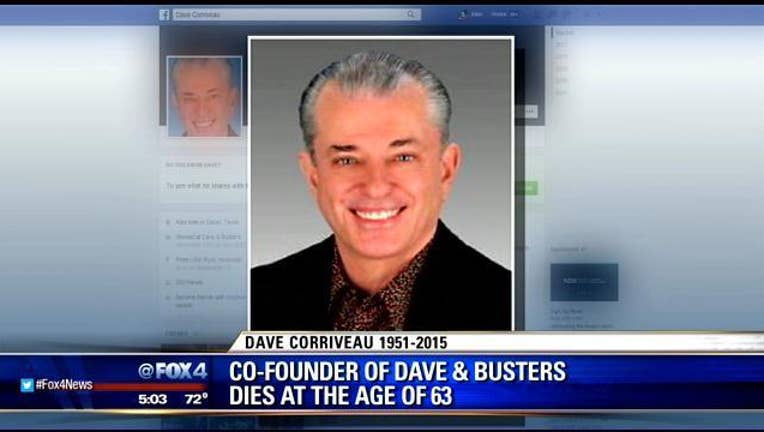 A Dave and Buster's founder has passed away.
David "Dave" Corriveau, 63, died in Dallas on Saturday. His cause of death is currently not available.
Dave and Buster's released the following statement in response to his death:
We are deeply saddened to learn of Dave Corriveau's passing. As a co-founder of Dave & Buster's, he was a true innovator in the world of restaurant entertainment and will be greatly missed. Our hearts and prayers go out to his family at this difficult time.
The first ever Dave & Buster's opened in Dallas in 1982 by Corriveau and James "Buster" Corley. The two had met after opening stores next to each other in Little Rock, Arkansas. The two realized their businesses would be better off as one. There are now over 75 locations in 30 states.