Date set for first Manziel court appearance on domestic assault case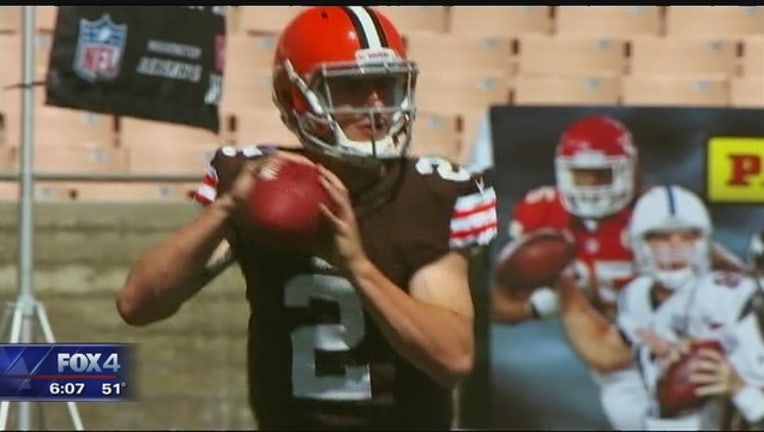 article
Johnny Manziel's bond was set at $1,500 on Wednesday for his domestic assault case involving his ex-girlfriend.
Manziel will enter the Dallas County courtroom of Roberto Canas on May 5 where the antics he's displayed at nightclubs and concerts won't be allowed.   
"This court is dedicated to just family violence cases such as this," said attorney Toby Shook. "Judge Canas is very experienced in this."
Shook, a former senior prosecutor turned criminal defense attorney who doesn't represent anyone in this case, believes Manziel's $1,500 bond is reasonable and so is the requirement for him to stay away from firearms.
"He put standard conditions," said Shook. "I think he wanted to show that there's not going to be any special conditions just because he is Mr. Manziel."
Shook questions how two police agencies investigated assault allegations but never arrested Manziel and then, in a very rare move, referred the misdemeanor case to a grand jury.
"Police like arresting people if there is a good case. They don't hesitate," said Shook. "And when you have a celebrity, obviously they know they'll be under scrutiny."
The day he was indicted in Dallas County, Manziel was in Cleveland with friends at a Justin Bieber concert.
Manziel's attorneys are hoping the case is dismissed even before a trial date is set while Shook believes that's unlikely since anti-domestic violence organizations are watching closely.
For 25 years, Paige Flink of Family Place has been working to help victims and high profile cases like this she says can give them a voice
"What's important about this case is that no matter who you are, you are held accountable," said Flink. "Every time a high profile case happens, we see our phone calls go up more victims realize it can happen. And on the flip side, if someone is guilty of this offense, we want them to be held accountable."
Manziel's lawyer says he is in Cleveland with family moving out of his apartment this weekend and is expected to turn himself into authorities next week.
Manziel can turn himself in to any jail facility in Dallas County.