DART suspends all services due to icy conditions
DALLAS - Dallas Area Rapid Transit is suspending all operations through Sunday afternoon because of the winter weather.
DART suspended rail services on Thursday and had hoped to keep its shuttles and buses running on a Sunday schedule. 
During last February's winter storm, DART's bus service didn't shut down. They stayed running during multiple days of below-freezing temperatures and two rounds of snow.
This year, it said too many buses were getting stuck on roads, and it didn't want to take chances with the refreeze.
"The National Weather Service (NWS) has issued a hard freeze warning for all of Dallas/Fort Worth, reporting that temperatures will remain below freezing through Saturday morning. While road conditions across the region continue to remain extremely dangerous, DART recommends everyone avoid travel wherever possible," dart said in a statement.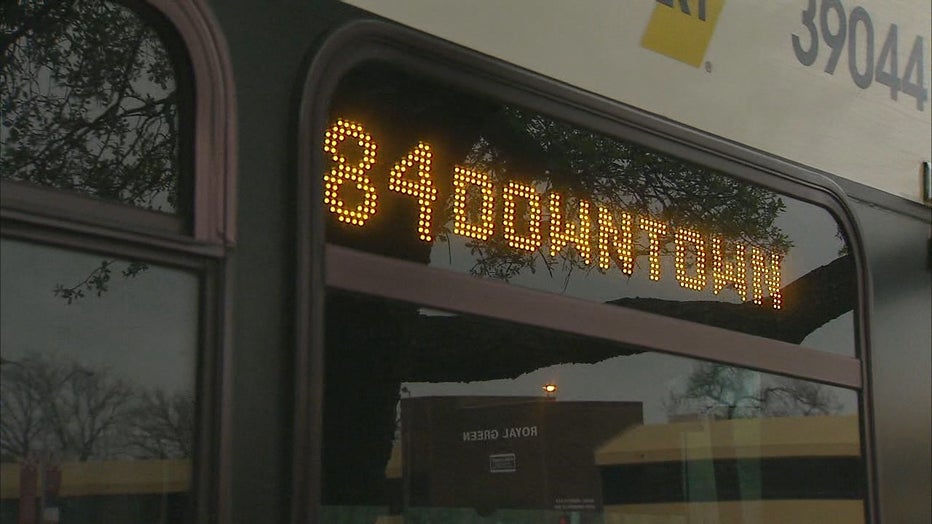 RELATED: Dallas County judge issues disaster declaration ahead of winter weather
The city of Dallas says it sent all of its trucks out Thursday to treat major thoroughfares and the central business district. But it wasn't enough to stop the roads from completely icing over by Friday morning.
In response, DART made an unprecedented decision of suspending all of its bus services due to the weather. 
DART had already suspended train service. Around noon Friday buses stopped running.
Bus and rail service will remain shut down until Sunday.
It's leaving people like Latisha Morris, who tried to connect with family in the lurch.
"It's just so hard," she said.
Others took to social media.
One commuter posted he couldn't go to work Friday and Saturday, and it's $55 for an Uber ride. 
Another person wrote she had to drive herself to the AAC for work.
DART says it offered so-called rescue rides Friday for people who really need the help.
"We have actually sent around Ubers, taxis, rail operators in their independent vehicles. But also DART police," said Gordon Shattles with DART.
Trinity Metro in Fort Worth also announced all bus services are canceled until Sunday, but the Trinity Railway Express and TexRail are still running. 
As for road treatments in Dallas, public works says right now 40 salt and sand trucks will be working overnight until around Saturday afternoon or until we hit above freezing.