Dallas Zoo announces birth of baby elephant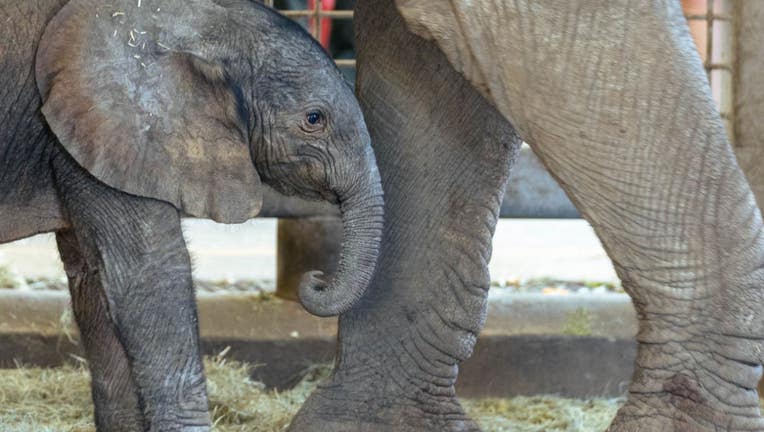 article
DALLAS - The Dallas Zoo announced the birth of a new baby elephant on Wednesday.
The 290-pound African elephant was born on Feb. 26 at 2:27 a.m.
The zoo released a video series showing the care for the baby's mother, Mlilo, over her 22-month pregnancy and after the birth of the baby.
The calf's father, Tendaji, also lives at the Dallas Zoo.
It is Mlilo and Tendaji's first baby together. 
Zookeepers say that the baby boy came out moving and has a lot of spunk.
They say he has started trying to use his trunk to touch and grab things.
The new baby has not yet gotten to join the herd.
The Dallas Zoo says the mom and baby will stay behind the scenes for several weeks before making an appearance in front of the public at the zoo.
The baby elephant's name is expected to be revealed next week.