Dallas Weather: Wintry mix possible on Tuesday
DALLAS - There is a chance North Texas could see a wintry mix on Tuesday.
While it's expected to be dry the rest of the weekend and on Monday, a major storm system could bring a rain/snow mix on Tuesday.
MORE FROM THE FOX 4 WEATHER TEAM HERE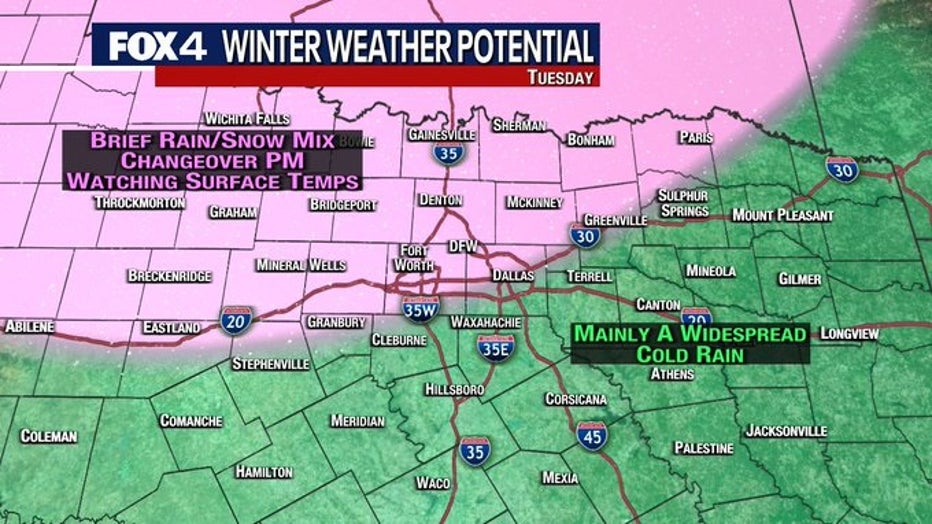 After starting as a cold rain, there could be a change to a wintry mix in northern and western areas of the Metroplex Tuesday evening.
Surface temperatures are expected to stay above freezing, so there will likely only be limiting accumulations.
There could be small accumulations on grassy surfaces, but it's not expected to accumulate much on roads.
Download the FOX 4 WAPP for updates on severe weather whenever it comes to North Texas. It is free wherever you get your apps.