Dallas Townview students walk out to protest gun violence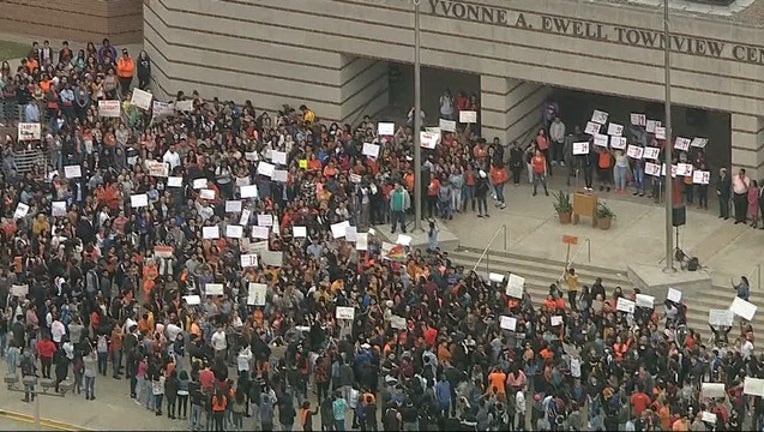 article
A large group of Dallas students walked out of class to protest gun violence a day ahead of Saturday's March For Our Lives demonstrations in Dallas and across the nation.
The walk-out at Yvonne A. Ewell Townview Magnet Center happened Friday morning to raise awareness about school shootings and to demand stricter gun control laws.
Students protested outside for 17 minutes -- in honor of the 17 people who were killed during last month's school shooting in Parkland, Florida.
One student said she hopes politicians and voters are paying attention.
"People need to start voting more so that we can get reps that care about what we're saying, that want to change the laws and not just stay in the same cycle of us protesting and no response," said student Clarissa Cruz-Duran.
Dallas Mayor Pro Tem Dwaine Caraway and local activists were in the crowd along with Dallas ISD police to make sure the students were safe during the peaceful walkout. There were no reported issues.