Dallas teacher helps pregnant parent deliver baby at school
DALLAS - A Dallas elementary school teacher was called into action to help deliver a baby from a pregnant parent.
In December, Loren Carcamo arrived at Kleberg Elementary School to pick up her daughter who was feeling sick.
Then Carcamo's water broke.
Grand re-opening celebration held for Dallas ISD schools destroyed by 2019 tornado
The school's nurse did not have any experience delivering babies, but someone at the campus did: fifth-grade bilingual teacher Maria Perez Carabello.
Before becoming a teacher in Dallas, Perez Carabello was a doctor in an obstetrics and gynecology department in Venezuela.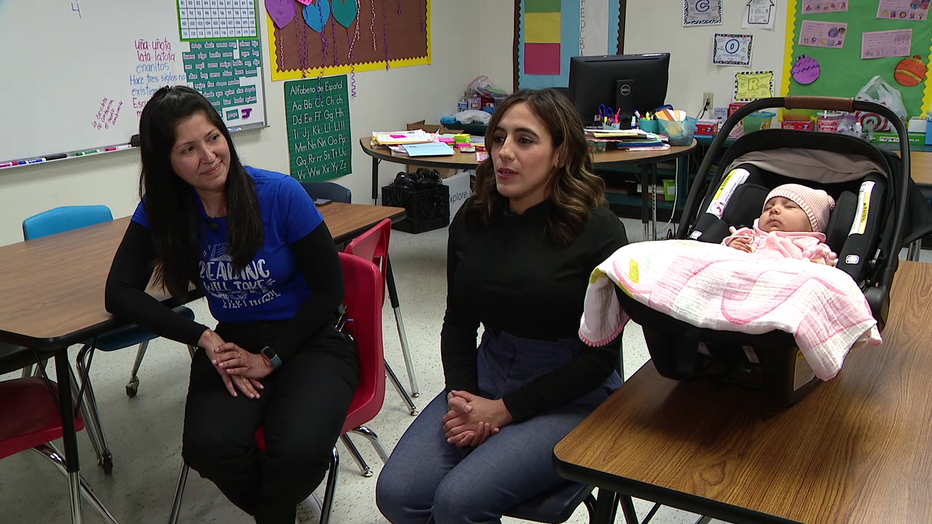 While paramedics were called Perez Carabello stayed by the pregnant mother's side in the nurse's office helping her push.
The baby, Leire Carcamo, was born right there in the office.
"When I left the room I said, 'It was a girl!' and they already knew that, but it was really exciting," Perez Carabello said.
South Carolina man wins $150K Powerball prize, donates it all to charity
"She was amazing and calm and coaching the mom through it," said Kleberg Elementary school nurse Tylar Krause. "We're lucky to have her."
We are told mom and baby are both doing fine.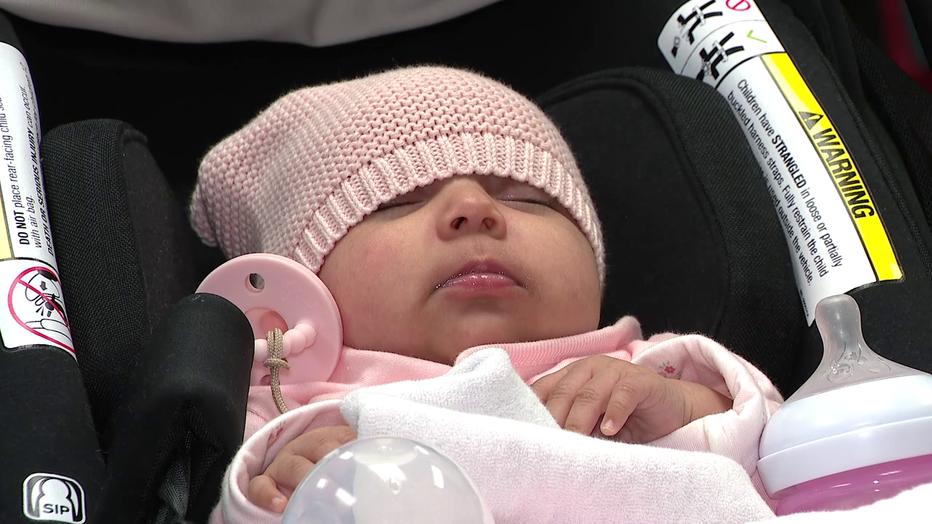 "I'm going to treasure this," Perez Caraballo told the district. "I came to this country, and I studied a lot to become a teacher, so it was like I said goodbye to those days in medicine. It was really amazing. I feel really happy to have had one more experience in this science area that I worked a lot in."
READ MORE: Couple's love story recreated 60 years later in touching engagement photo at Bryce Canyon
Leire and mom Loren stopped back by Kleberg Elementary last Friday to introduce the baby to everyone who helped with the delivery.