Dallas, Tarrant counties combine for 12,000+ new COVID-19 cases Thursday
DALLAS - Dallas and Tarrant counties both reported more than 6,000 new COVID-19 cases on Thursday, as the surge from the omicron variant continues.
These still include some backlog results from the New Year's weekend and earlier this week, but they fall in line with the high volume of traffic at area testing sites and the state's high positivity rate of 35%.
Dallas County Judge Clay Jenkins said the majority of its new cases were from Wednesday.
In addition to the increase in new cases, there is also an increase in hospital cases, which is one of the lagging indicators in a COVID surge.
RELATED: North Texas omicron surge drives up testing demand, increases hospital cases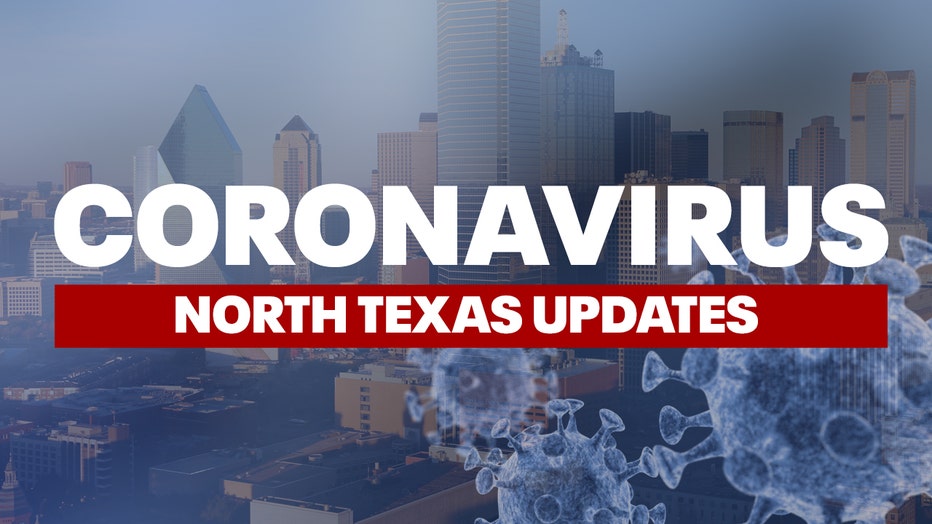 With the demand for testing so high, Dallas County is opening three more testing locations next week. 
Plus, FEMA will open a location in Dallas and Tarrant County. 
Most North Texans have probably recently been in or drove past long lines of people waiting to get tested for the coronavirus. 
Dallas County officials said some of could be a backlog from labs, but it shows just how fast the virus is spreading. 
"That's a big increase over, you know, the 500 or so cases that we were seeing a day a week ago. And so there's a lot of need for testing out there," Jenkins said.
With the high demand, Dallas County opened new testing sites this week. 
Judge Jenkins said they will open three more next week.
Starting Monday, a drive-thru testing site will open at North Lake College, now known as Dallas College Northlake Campus. 
Tuesday, a drive-thru location will open at the Thurgood Marshall Rec Center in Oak Cliff. 
Wednesday, a drive-thru location will open at Fair Park. 
Tarrant and Dallas counties also hope to open a federal FEMA testing site. 
Jenkins said they have already decided where the FEMA site will be in Dallas County. 
"It'll be in the Garland area because that's where a Parkland Center for Clinical Innovation tells us is most needed that for the ones that we opened before," Jenkins explained. "Then, the federal one will do about 1,000 PCR tests a day turnaround time, and those will be 24 to 36 hours." 
For some who got tested before the holidays, they said they still haven't gotten their results back.
Sarah Rouse said with no test results, her family still packed the car and headed out of town, hoping to find a test along the way. 
They found some at-home tests in Texarkana. 
"Son was in fact positive, another positive for him, and my husband positive first, turned around and came home," Rouse said.
Tarrant County Judge Glen Whitley said the county is also working on opening at least two new testing sites. 
The locations have not been determined. 
Jenkins said the Dallas County locations that opened this week and next week will run until at least the end of February. 
"We're doing everything we can do. We need everybody to do everything they can do. Let's do what we can to control the spread," Jenkins said.
Jenkins said the county has also tried to buy at-home tests, but they are hard to find. 
President Joe Biden announced recently that any American can request a test online, but those details as to how to do that have not been released. 
RELATED: Omicron symptoms: Is that runny nose COVID-19 or a common cold?