Dallas police vehicle outside fallen officer's home hit by driver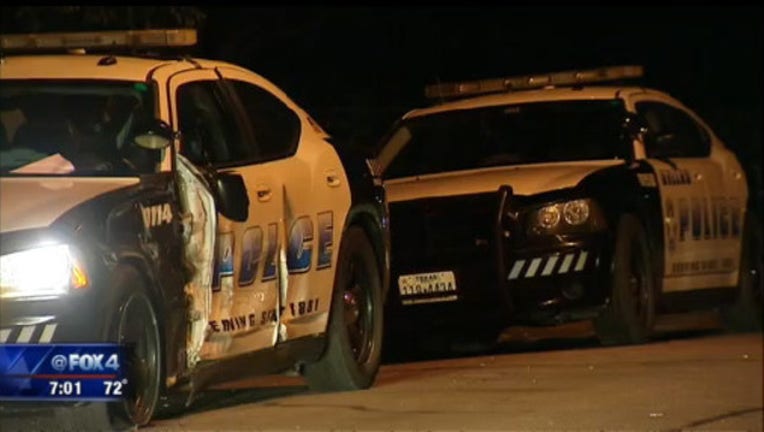 article
Someone hit a squad car parked outside the home of a Dallas police officer who was killed during the ambush.
Two Dallas Police Department officers were inside the marked vehicle standing guard over the fallen officer's Fort Worth home when it was hit around 1a.m. Sunday.
The officers were shaken up, but not seriously hurt. Police said the driver who hit them did not stop.
The Fort Worth Police Department is investigating the incident. No description of the hit-and-run vehicle was released.