Missing 11-year-old Dallas boy found safe in neighbor's garage
DALLAS - After an exhaustive search that lasted about a day and a half, a Dallas 11-year-old boy who ran away from home wearing only shorts and socks was found.
The neighbors who discovered him at first thought a burglar was in their garage.
Traveon Griffin was found at a home on Winecup Ridge Drive, which is a few streets over from where he was last seen. Medical crews checked on him, and he was taken from the scene in a stretcher. But his family said he was unharmed.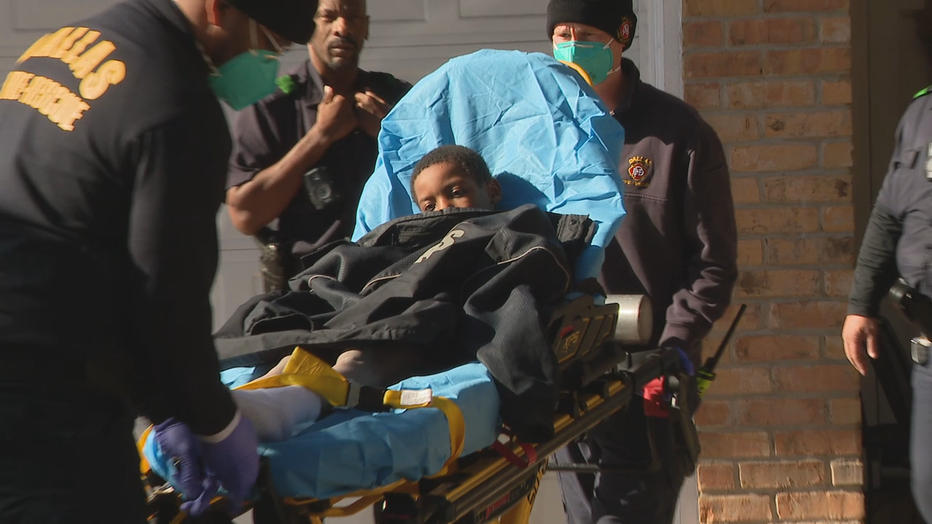 Police say Traveon ran away from home around midnight Wednesday night before being found hiding in a neighbor's garage. 
Officers and volunteers had been searching Traveon's neighborhood and surrounding areas. There were K-9 crews and patrols on horseback, and police even had a drone up as the weather was below freezing.
"Everybody who was looking and searching, we appreciate you helping very much," a family member said.
Police upgraded the case to critical because of the clothing he had on and the cold temperatures. They said he was only wearing shorts, socks and did not even have a shirt on and wasn't dressed for the freezing cold.
RELATED: North Texans hunker down as arctic weather chills region
Investigators said a neighbor flagged officers down at about 2 p.m. Friday, suspecting a burglar was in his garage because he heard noises. 
When officers checked it out, they found Traveon hiding out in the garage. Police said they don't know if he was in the garage the whole time or had been elsewhere prior to that.
Police say they had actually gone to the home where Traveon was found about a half dozen times during the search. At the time, the parents living in the home didn't suspect anyone was there.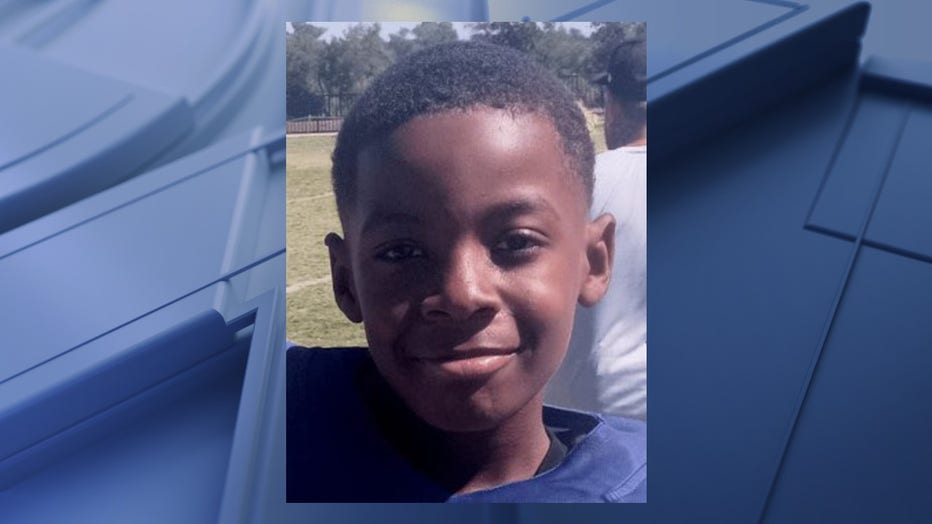 Police say a child who lives in the home knew Traveon, but they don't know if the child helped him hide.
"There is another child that lives here that knows him, but we aren't certain he'd been hiding him out or not," said Dallas PD Sgt. Warren Mitchell. "The parents did not know he was inside the garage. We're just thankful we were able to locate him and he appears to be safe."
Traveon was taken to Children's Medical Center Dallas to be evaluated and was released less than an hour later. 
"You have to applaud not only the officers, but we had volunteers. We had people from the community who were involved," Mitchell said. "We had a lot of resources out here as you guys know working day and night because we didn't want to rest until we found him and this is the kind of result we were looking for.
Traveon's family thanked all the officers and volunteers who helped with the search. 
Investigators said no foul play is suspected, and no charges are expected in this case.