Dallas police investigating deadly head-on collision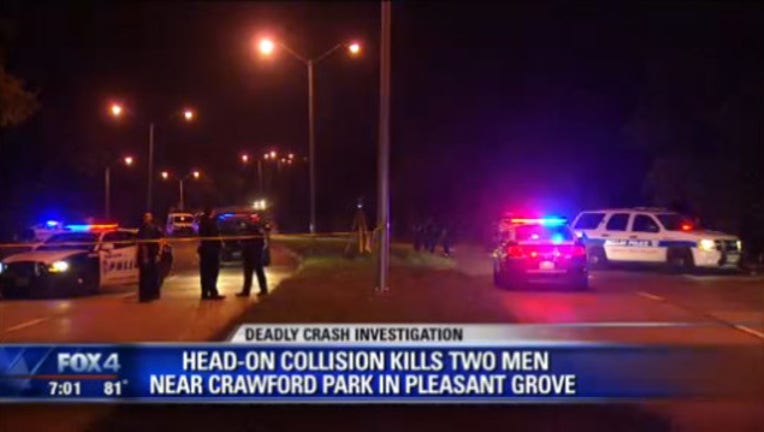 PLEASANT GROVE - Two drivers were killed in a head-on collision in Dallas early Saturday morning.
Police said it happened along Prairie Creek Road near Crawford Park around 2 a.m.
Dallas police said the man driving north crossed the median, and slammed into the vehicle that was headed south.
Both vehicles ended up in a grassy area.
Police are investigating the fatal crash.