Dallas police investigating after man stabbed at Uptown apartment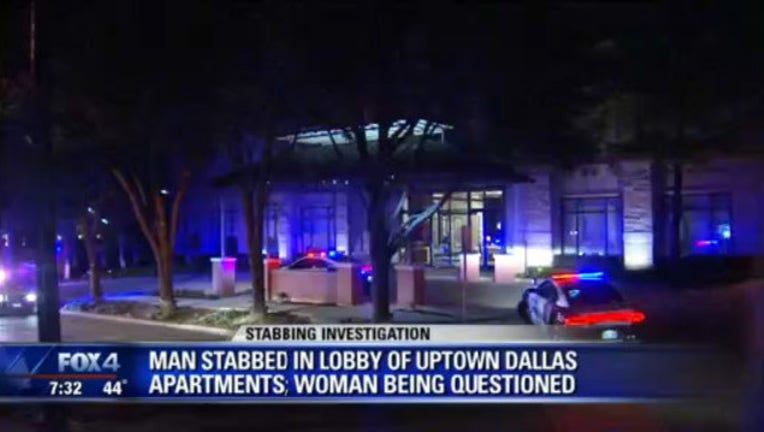 DALLAS - A man was taken to the hospital in critical condition after his wife stabbed him at an apartment complex early Saturday morning in Dallas.  
Authorities responded to the 2800 block of Hood Street near Oak Lawn and Maple Avenues around 3 a.m. at the Plaza at Turtle Creek Apartments. 
Police said they found the man in an apartment lobby with a stab wound to the neck.
Dallas police say the couple got into an argument which escalated.  
The woman told police her husband threatened to kill her, so she stabbed him in self-defense, police said. 
Police recovered a knife and a gun from the scene. The investigation is ongoing.  
No word yet if any charges will be filed.