Dallas police investigate two-vehicle fatal crash early Saturday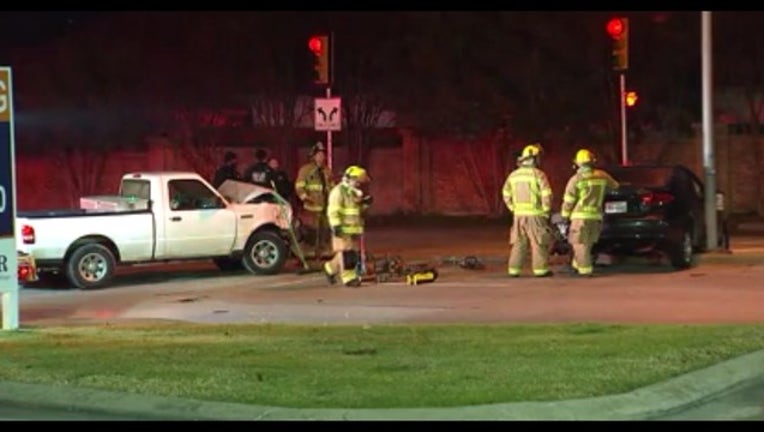 The Dallas Police Department said one woman died from her injuries Saturday morning following a two vehicle crash.
According to police, the victim was driving south in the 4400 block of Pear Ridge Drive at Frankford Road just before 6:00 a.m.
She stopped at the flashing red light, then entered the intersection to turn left when it was unsafe and was hit by a pickup truck on the driver side door.
The victim was taken to a hospital where she was pronounced dead.
The driver of the pickup truck remained on scene, and there are no charges at this time.