Dallas police chief now a uniformed officer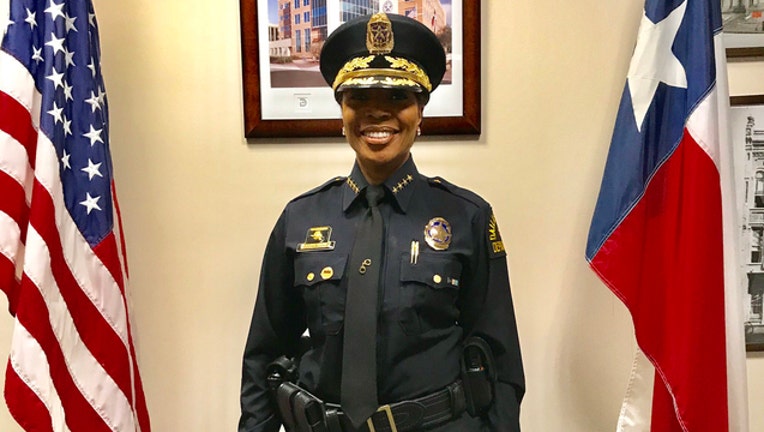 DALLAS - Chief Renee Hall is now wearing the Dallas Police Department uniform after passing Texas' law enforcement exam.
Chef Hall shared a picture of herself dressed in her "blues" on Twitter Thursday. She has been on the job for six months, but was unable to wear the uniform or be an official police officer until she passed the state licensing exam.
Hall said she was proud to announce that she took the test and passed on her first try. Now she said it's time to get back to work.
Hall took a few days off before Thanksgiving to study for the test. It led to rumors about the status of her job. She dismissed the rumors and said she is here to stay.