Dallas PD: Woman using child to steal packages from front porch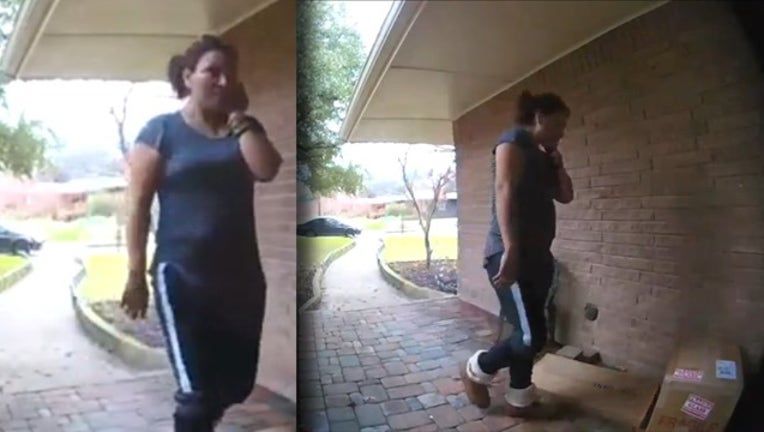 article
Dallas police believe a woman is using children to help swipe packages off porches in Northwest Dallas
The department shared a video of a white female in her 20s stealing a package from a house on Gooding Drive.
The suspect was seen driving a black colored sedan with a maroon front passenger fender.
Police say the same car was seen nearby on Clover Lane dropping off a young child at another house. The child, believed to be about 10 years old, ran up to the house and stole a package.
Anyone who recognizes the suspect or her car is asked to call police.