Dallas PD: Man exposes himself to 10-year-old girl at Walmart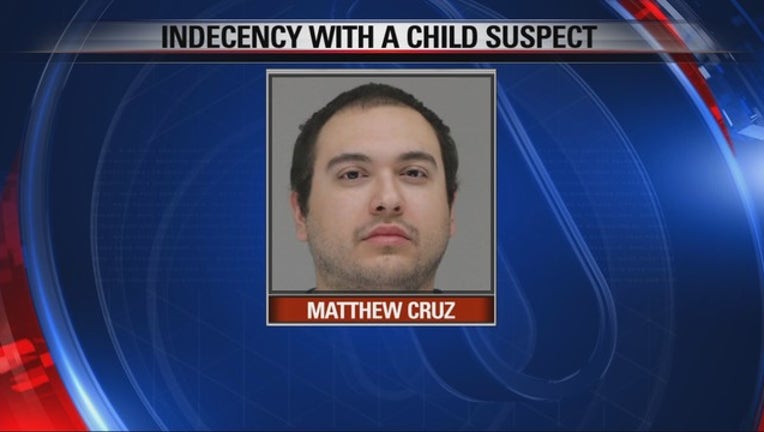 A man that police arrested for allegedly exposing himself to a girl at a Dallas Walmart told authorities that he had done the same thing half a dozen times before being caught.
Matthew Cruz, 21, has been charged with indecency with a child by exposure.
Investigators say Cruz exposed himself to a 10-year-old girl Saturday at the Walmart on Cockrell Hill Road. When the girl ran away, police say he followed her saying that he was going to hurt her.
Police say Cruz has previously been convicted of indecency with a child by sexual contact.
Cruz was taken to the Dallas County jail and is being held on a $25,000 bond.