Dallas paramedic awake and communicating two days after being shot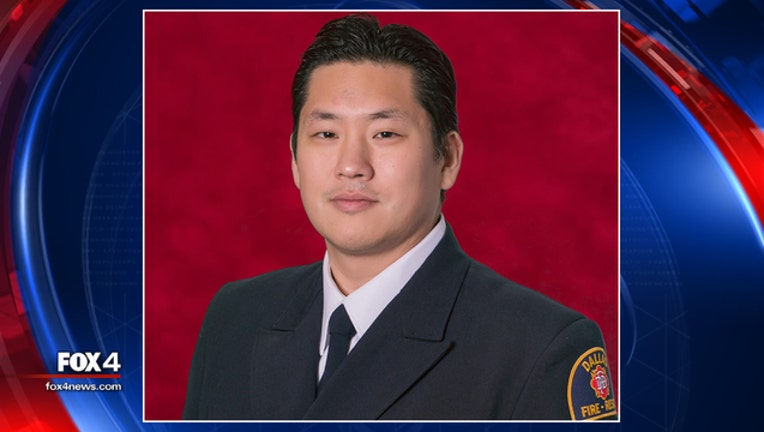 article
The Dallas paramedic shot while responding to a call Monday was awake and communicating with family and friends, officials said Wednesday.
William An, 36, has worked for the department for the past 10 years at Station 19. Fire officials said Wednesday on Twitter that An was "awake, alert and communicating" with people visiting him at the hospital.
An is married and has a 3-year-old son. He and his wife are also expecting another child.
On Monday An was responding to a call about a suicide around 11:30 a.m. in Old East Dallas. Police say it turns out Derick Lamont Brown, who was the subject of an FBI investigation, had actually shot and killed Arthur Riggins. His family described him as Brown's godfather and spiritual advisor.
A neighbor who heard the shots went outside and was also shot by Brown, police said. That's who firefighter paramedics were treating when Brown opened fire again with a high powered rifle.
The critically wounded first responder, William An, lay bleeding from a severe leg wound as Dallas police moved in. While still under fire, a Dallas Police Sergeant Robert Watson rescued An and took him to the hospital.
A total of nine officers were involved in the confrontation and rescue. One of them was hit in the leg by bullet fragments. Another officer then fired at Brown, wounding him before he retreated into his house.
Police searched for hours and finally sent a robot into Brown's home on Reynolds Avenue, which is near Dolphin Road and Interstate 30. He was found dead from a self-inflicted gunshot wound.