Dallas murder suspect turns himself into police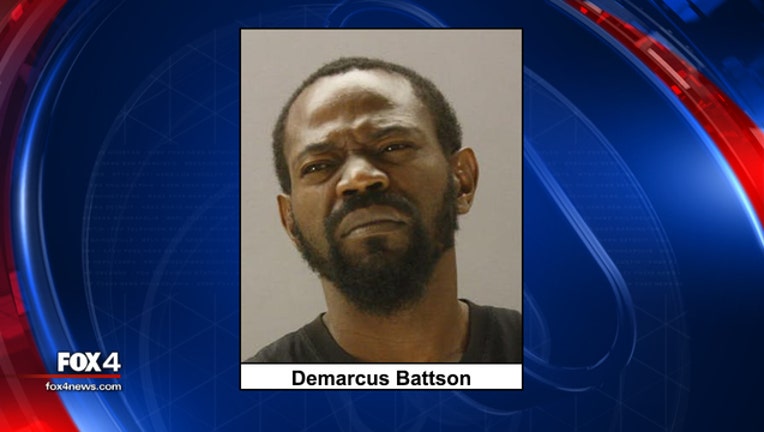 A man wanted for a fatal shooting Saturday night in Dallas turned himself into police.
Demarcus Battson, 41, was arrested for the shooting death of 28-year-old Saquan Ross.
Ross was shot just after 8 p.m. on Saturday, in the 7200 block of Ferguson Rd.
Police say Ross was shot multiple times. He was taken to a local hospital, where he was pronounced dead.
During their investigation, police identified Battson as a suspect.
With the help of his family, Battson turned himself into Dallas Police Headquarters.
While being interviewed by officers, police say Battson admitted to shooting Ross.