Dallas mom arrested after 1-year-old drowns in bathtub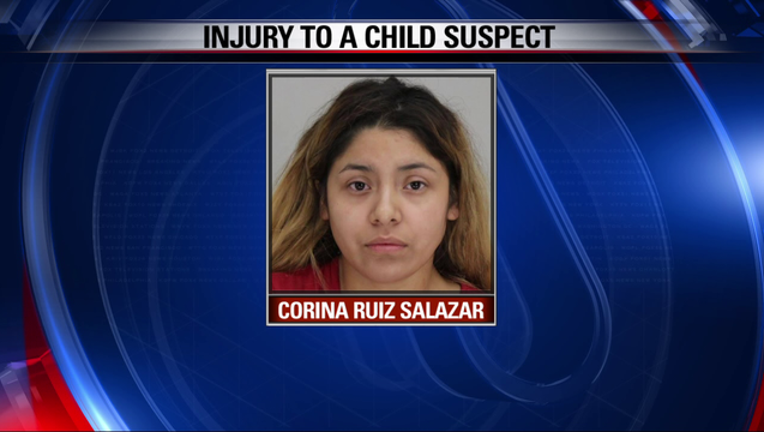 A Dallas woman who was arrested after her daughter drowned in a bath tub has been released on bond.
Corina Ruiz-Salazar, 22, is charged with "injury to a child, recklessness, serious bodily injury."
Officers found her 1-year-old unresponsive in the bathroom at a home on Toronto Street on Saturday. Police say Ruiz-Salazar claimed she fed her child and they both went back to sleep. However, the child was found in the tub under 17 inches of water.
Ruiz-Salazar told police that her 1-year-old knew how to turn on the water by herself and had climbed into the bathtub before. She said she may have left the door open before she went back to sleep.
Ruiz-Salazar posted a $10,0000 bond and was released from jail on Wednesday.