Dallas mayor gives final state of the city address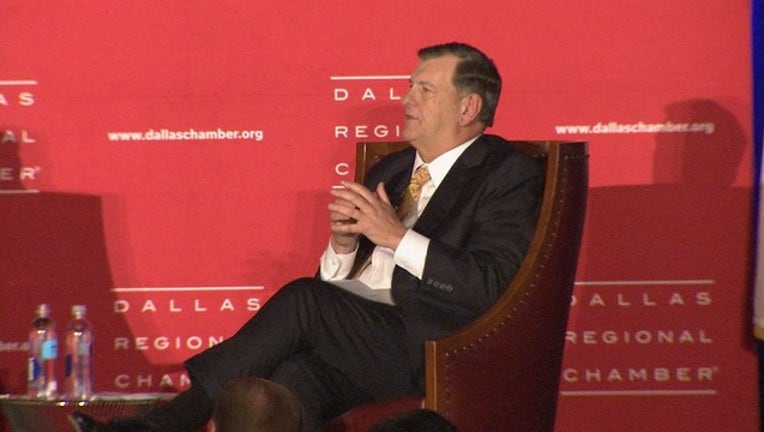 DALLAS - Dallas Mayor Mike Rawlings praised the city's growth during his final state of the city address. He also reflected on goals he wishes he could have accomplished while in office.
Rawlings made his final appearance at the Dallas Regional Chamber luncheon Tuesday afternoon at the Hyatt Regency.
Despite all the positive achievements he said happened under his leadership, he thinks one issue needs more work.
"I fear that I have is, that I didn't spend enough time on, is our voting base and them not voting in our city elections. Way too small. Too few people make decisions for too many people," Rawlings said.
He began serving his first term in 2011. Term limits prevent him from running for mayor again.