Dallas ISD welcomes back students to schools damaged in 2019 tornado
DALLAS - More than three years after an EF-3 tornado ripped through Northwest Dallas and damaged three schools in its path, Dallas ISD is welcoming all of its students back home.
Next Monday, students will return to Thomas Jefferson High School and Walnut Hill International Leadership Academy, a new Pre-K through eighth-grade campus.
The reopening is happening just in time for the then-displaced freshman at Thomas Jefferson High School. They are now seniors. This January opening will give them five months to enjoy this new state-of-the-art building before graduating.
Three Dallas ISD schools likely 'a total loss' after Sunday's tornadoes
Jazmine Cabriales was a freshman when the EF-3 tornado tore apart Thomas Jefferson High School in October 2019. Students were relocated to the former Thomas Edison Middle School 10 miles away. 
"I take the bus. It takes 25 minutes," she said. "Compared to here, it only takes five."
Monday, Cabriales and her 311 classmates finally will get to enjoy being back at a high school in their neighborhood — even if it is only for 5 months.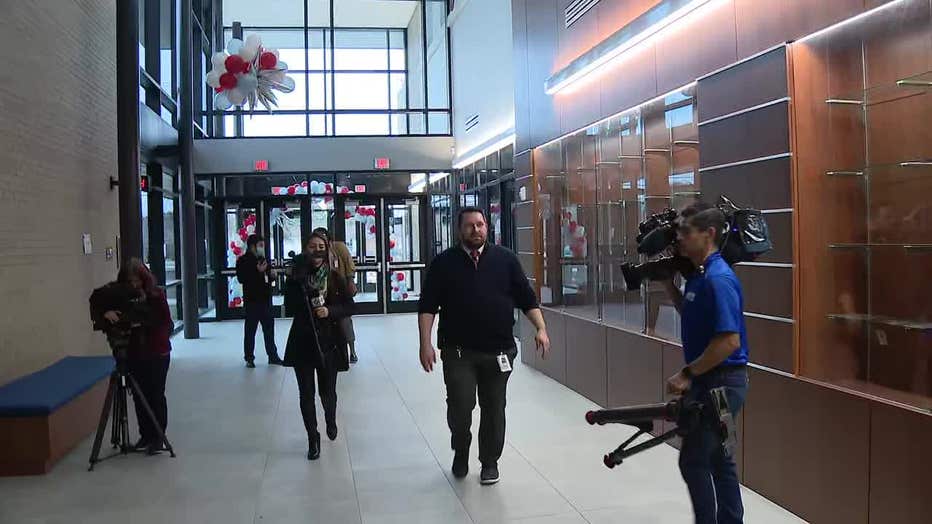 Just five months after the tornado came the pandemic and a switch to virtual learning.
Cabriales says it has all served to build character. 
"I've learned work ethic," she said. "To be more confident."
Benjamin Jones is the principal.
"One reason we are so proud of is the gym," he said. "Since 1957, Thomas Jefferson High has never had a space where the entire student body could be at once."
When the tornado hit, there were 1,900 students. Monday, there will be 1,450 students.
"I get emotional thinking about my seniors," Jones said. "It's what they stuck it out for. They knew this community would have a school that matched the heart and determination they have."
Also reopening Monday is the new Pre-K through eighth-grade school. Walnut Hill International Leadership Academy is a new revamped combination of the former Walnut Hill Elementary and Carey Middle School.
"It's dual language," explained Principal Dr. Philip Meaker. "That means Monday is 100% English. Tuesday is 100% Spanish. Alternates every other day, so kids learn both languages and content. The middle school is all honor classes."
"I will lock the doors Sunday night and will know Monday morning I am opening the doors to a community who has deserved this building long before a tornado hit," Jones said. "They have deserved this building for decades."
The former Walnut Hill Elementary School is being turned into a career institute where students can graduate with certifications ready for the workforce. 
That school is set to open next January.