Dallas ISD welcomes a collection of new teachers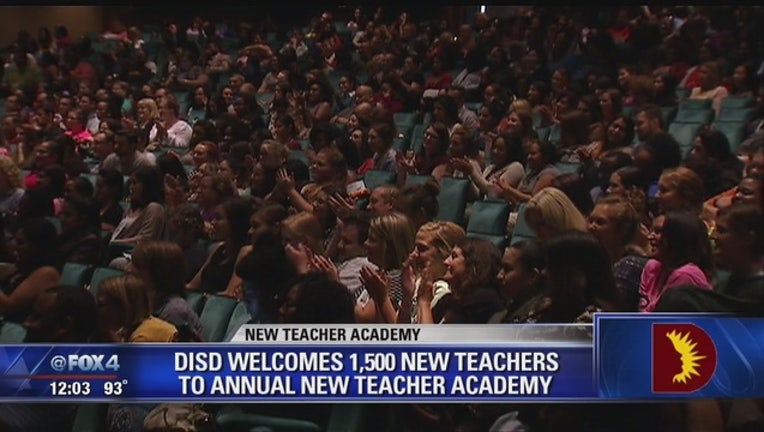 article
DALLAS - New teachers joining the Dallas Independent School District got a big welcome Thursday.
The school district held its annual new teacher academy at the Music Hall at Fair Park.
As the teacher's first experience with Dallas ISD, organizers say it allows them to meet each other, get resources and hear from the superintendent.
Superintendent Michael Hinojosa gave a speech of encouragement and talked about how teachers make a difference in the lives of students.
"I think you've embarked on a journey with us that gives you a big payoff," he said. "There's a bunch of little Michael Hinojosas and new Blackburns running around all over Dallas waiting for you to turn them on."
Dallas ISD is close to being fully staffed for this upcoming year. There is now an average of less than one vacancy per campus.