Dallas firemen contain two alarm apartment fire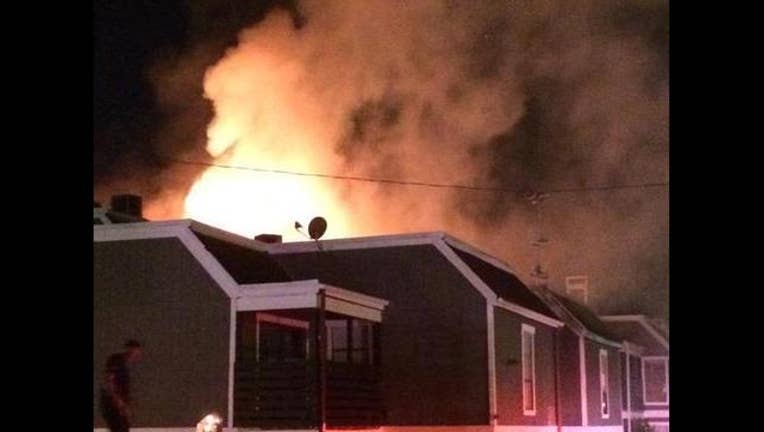 article
Dallas firefighters battled a two alarm apartment fire Sunday morning.
The fire was reported just before 5am in the 6300 block of Slopes Drive in northeast Dallas. The first firemen on the scene reported smoke and heavy fire breaking through the roof of the apartment complex and asked for the second alarm. Apartment residents began knocking on doors to wake residents and get them out of the burning structure. Firemen reported the fire contained by 540am.
No injuries have been reported. The cause of the fire has not been determined.