1 dead, Dallas firefighter among 2 hurt in house fire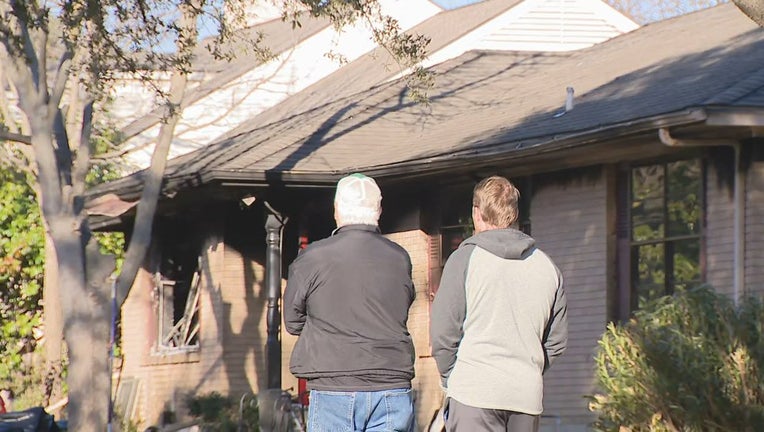 article
DALLAS - A woman was killed and a firefighter was briefly trapped in a house fire in North Dallas.
The fire broke out shortly before 7 a.m. Wednesday at a home on Briaridge Road, which is in a neighborhood near Coit and Arapaho roads.
Dallas Fire-Rescue said when firefighters arrived they saw heavy black smoke coming from the house.
Neighbors told them a woman was still in the house. Firefighters tried to get to her but were unable to reach her until it was too late.
A man who was in the home managed to make it out before firefighters arrived. He was taken to the hospital with burn injuries.
While battling the flames, a firefighter briefly became trapped in the home. He suffered minor smoke inhalation and was taken to the hospital as a precaution.
"Anytime you get to a fire you have to make sure you maintain control because the adrenaline is flowing. But whenever there's added circumstances like the possibility of someone still being inside you have to work that much harder to keep things under control so you can handle, so you can keep your mind focused on the task at hand," said Jason Evans, a spokesman for Dallas Fire-Rescue.
The victim's name has not yet been released.
The cause of the fire is still under investigation.
READ MORE:
North Texas COVID-19 hospitalizations could return to pre-omicron levels, latest forecast says
Azle 7-year-old nearly mauled to death by neighbor's dog