Dallas Cowboys prepare to host Denver Broncos on Sunday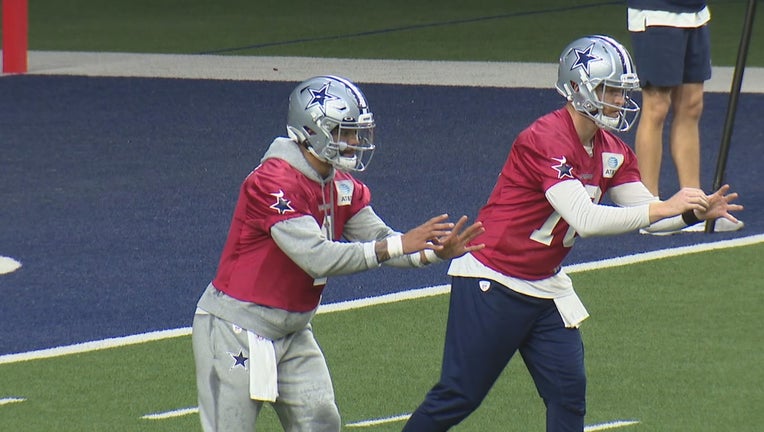 FRISCO, Texas - Thursday's practice may determine whether Cowboys quarterback Dak Prescott plays on Sunday against the Denver Broncos.
He had a light practice Wednesday but is still recovering from a strained calf muscle. It kept him out of Sunday's win against the Vikings in Minnesota.
Offensive tackle Tyron Smith also has an ankle injury and missed part of the Vikings game.
Prescott may or may not step it up Thursday.
"He would have probably been limited on a normal Wednesday and this is a limited practice, so he gets to carry the full status," said Coach Mike McCarthy. 
When asked about thresholds and the deciding factor on when Prescott will be full go, McCarthy it will depend on how he comes out of practice.
"It's no different than any player once he goes through release the play through the rehab process. So, he's crossed that hurdle. So, he had a certain number of reps he took today, and we'll evaluate in the morning," McCarthy said.
The Cowboys have not beaten the Denver Broncos since 1995 when Prescott was 2 years old.
They try again Sunday afternoon on FOX 4. Kickoff is at noon. Coverage of the NFL starts at 10 a.m. 
The players will wear red, white and blue stripes on their helmets during the game to honor the military and will also salute eight Medal of Honor recipients at halftime.
RELATED: Dallas Cowboys to wear red-white-blue striped helmets to honor veterans