Dallas County wrong-way crash leaves 4 dead including Palestine ISD teacher, 2 children
DALLAS - A wrong-way crash in Dallas County ended with two drivers being killed, along with two children who were passengers. 
The crash happened in Wilmer in southern Dallas County. Two other children are in the hospital recovering.
One of the drivers killed was a teacher and coach at Palestine Junior High School. He was returning to Palestine after taking the children to the Mavericks playoff game Sunday night. 
Police say drivers initially reported a car going the wrong way northbound in the southbound lanes of I-45 in Ferris. That happened about five miles south of where the driver ultimately crashed into the coach's car going southbound in Wilmer.
Police said the wrong-way driver was a woman who was in the minivan with two juveniles. All three were killed.
READ MORE: Man driving stolen Plano fire engine arrested in Dallas
Palestine ISD says people in the district are in shock after learning 28-year-old Michael Coyne, their beloved coach and speech teacher, was killed by a wrong-way driver. His two passengers were Palestine ISD students.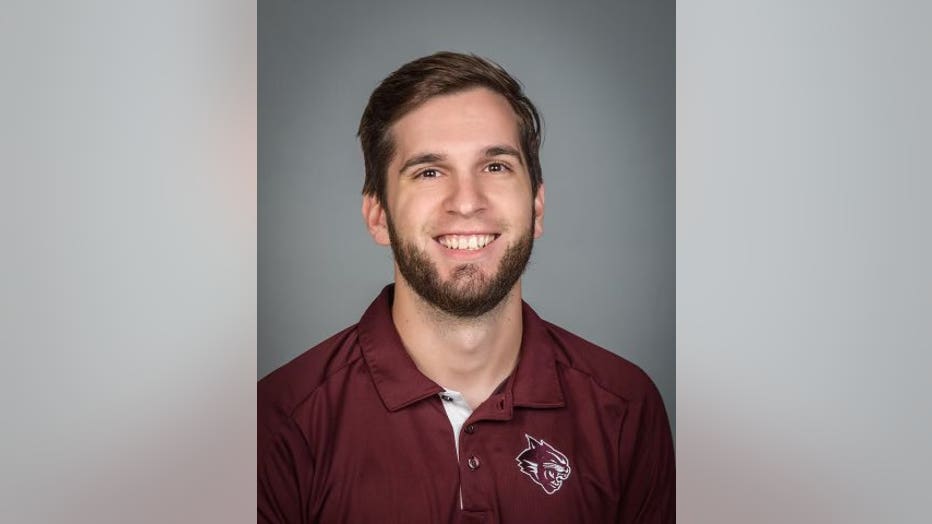 Michael Coyne (Photo: Palestine ISD)
Police say calls came into Ferris PD initially about a car going northbound in the southbound lanes on I-45 without headlights on. Wilmer PD was notified the car was headed that way at 11:45 p.m. 
"Shortly after trying to locate the vehicle, we were advised that there was a head-on collision," said Wilmer Police Sgt. Richard Hernandez.
The crash happened just south of Mars Road about five miles north of where the driver was first spotted.
The wrong-way driver was 33-year-old Francisca Fuentes. Two children with her were killed in the crash. 
Monday afternoon, few details were available about efforts to stop the driver because the overnight investigators were off for the day.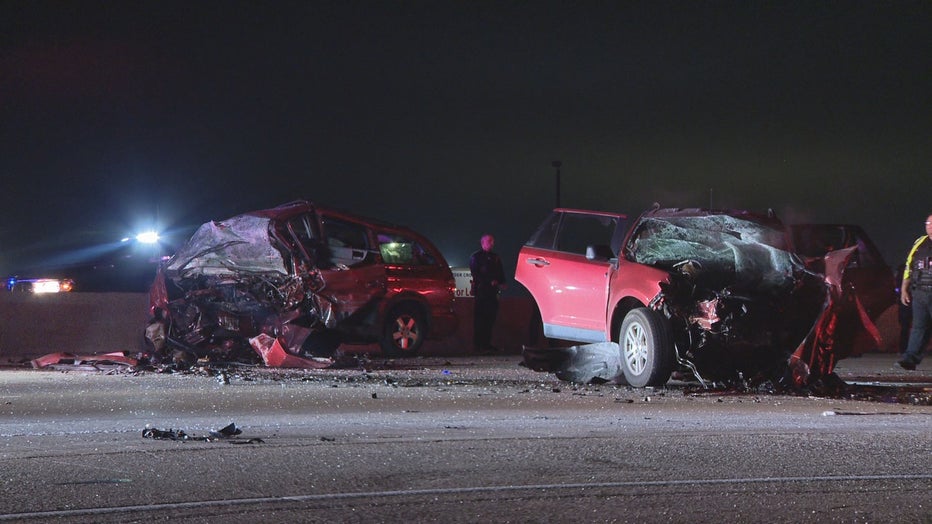 Palestine ISD says the two students are still in the hospital.
"We have staff at the hospital in Dallas," explained Palestine ISD Spokesperson Larissa Loveless. "Last communication I got was that nothing was life-threatening, but there were severe injuries."
The school district says he took two students — who are cousins — to the game. One of those students lost a brother in a fatal car wreck in Palestine two weeks ago.  Sunday's trip to Dallas for the Mavs game was the father's effort to help ease the child's pain.
"This is a continuation of some very rough times for one of the families involved, for sure," Loveless said.
The district says the kids looked up to Coach Coyne, and that's why the family asked him to take them.
"That just speaks volumes, that trust," Loveless said.
Pastor Tony Watson of First Baptist Church Palestine says Coyne hated leaving home without his 1-year-old-daughter, Amelia Mae. His pastor says that was the case when he went to the game Sunday night.
"He was so afraid that she was going to cry that he was leaving, he crawled behind the couch so she couldn't see him leaving," he said.
Coyne never returned to his daughter. He and his wife dedicated their daughter at church on Mother's Day.
"And then to see him become a dad was a real joy for me," Watson said.
The pastor says before Coyne became a father, his students were his kids. And as evident by the fact that he took two of them to a basketball game, they still were.
"But his life changed a year ago when that little girl came into their life," Watson said.
Palestine ISD is asking for the community's prayers. 
"We cannot stress how he impacted with spirit and drive and support to inspire our students," Loveless said. "He will forever remain in our hearts and be valued in our district."
Police are still investigating the cause of the crash and trying to determine if alcohol was involved.