Dallas County reports fewer than 500 new COVID-19 cases
DALLAS - Dallas County health officials reported just 426 new coronavirus cases Monday, dropping below the 500 mark for only the second time this month.
The number of new COVID-19 cases reported in the county has consistently been under 1,000 for the past several days.
MORE: Coronavirus coverage
The one exception was on Saturday when the county reported 1,267 new cases. However, officials said about 400 cases from that count were affected by a glitch in the state's electronic lab reporting system.
The number of new cases has been significantly higher than 500 since late June. The only other day this month with less than 500 was this past Wednesday.
Statewide, Texas reported the lowest amount of new cases in one day since July 5.
"I don't know if the numbers are completely accurate that we are getting, but we do feel we are seeing a decline in some variables beyond the sure number of cases that are testing each day," said Dallas County Judge Clay Jenkins. "We can't let our foot off the gas on what we are doing."
The accuracy Judge Jenkins is referring to is what he calls a glitch that happened Saturday.
The county reported a record of more than 1,200 cases. Jenkins says that's because the state added numbers from past days in Saturday's total. He says they saw a discrepancy where the state was reporting far fewer tests than they knew a laboratory had been doing for the county.
"We brought that to the state and they went and redid their numbers and dropped an additional 400 Saturday," Jenkins said.
One key stat that shows the impact the coronavirus is having on hospitals is not available and has not been available since last Wednesday. The state health department says it's because they are changing reporting systems.
Because of this change, it's unclear how many COVID-19 patients are in Dallas County hospitals.
Jenkins says health officials told him the numbers are steady. He says we should expect to start getting COVID-19 patient numbers again sometime this week.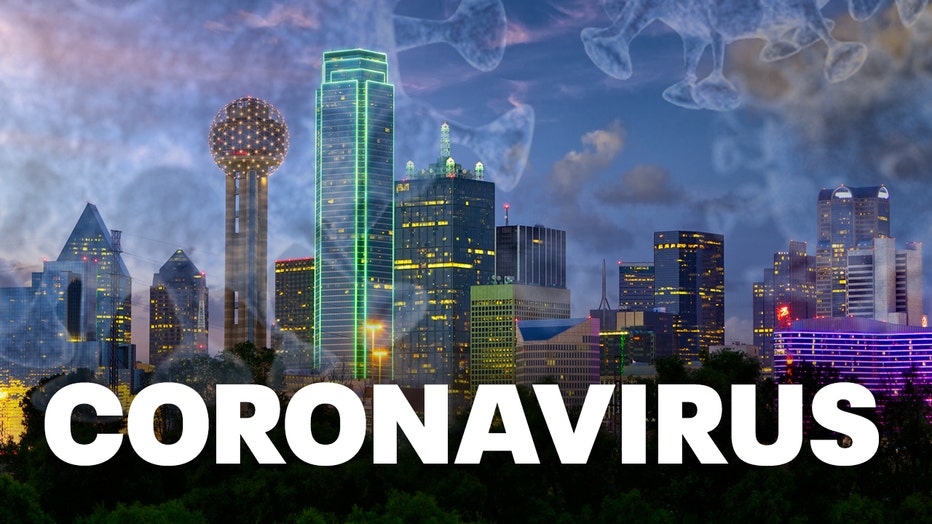 Despite recent numbers, Dallas County health officials stress this is not the time to relax safety measures.
"We just can't slow down. We have to keep doing this," said Dallas County Health Director Dr. Philip Huang. "I think what happened is we did relax after Memorial Day, and that's where we started and seeing this dramatic increase in all our numbers in our hospitalizations."
COVID-19 hospitalizations across the region appear to be stabilizing at a plateau, too. There are currently around 1,700 people hospitalized with COVID-19 in the DFW area.
"I think the fact that we closed bars and there's been a real emphasis on wearing masks, I think that's making a difference," said Dallas-Fort Worth Hospital Council President Stephen Love. "As I said, we've still got a tap this baseline down, but at least we've begun to slow."
The most recent forecast from UT Southwestern shows COVID-19 related hospitalizations up 107 percent over the previous month, but up only two percent in a week.
The DFW Hospital Council says despite the overall trend, some hospital systems are still seeing high numbers.
"We've still got a long way to go," Love said. "Overall consolidated was steady, but there are some that are still increasing."
Dallas County health officials say though the numbers are stabilizing, the area is still plateauing at a high level, and they'd like to see those numbers trend downward.
"Because we've got to tap down this baseline before we get to the fall, and you're looking at potentially opening school, it's going to turn cooler. The flu is going to come back," Love warned. "So we've got a lot of lot to do and a lot of work that we must do."
County officials say since switching from using federal labs to private labs, the turnaround time for results has gone from 8 to 10 days down to about 2 to 4 days.
Monday's report includes two deaths – a man in his 50s from Balch Springs who had an underlying health condition and a man in his 60s from Dallas who did not have any underlying health conditions.