Dallas County Commissioners debate property tax revenue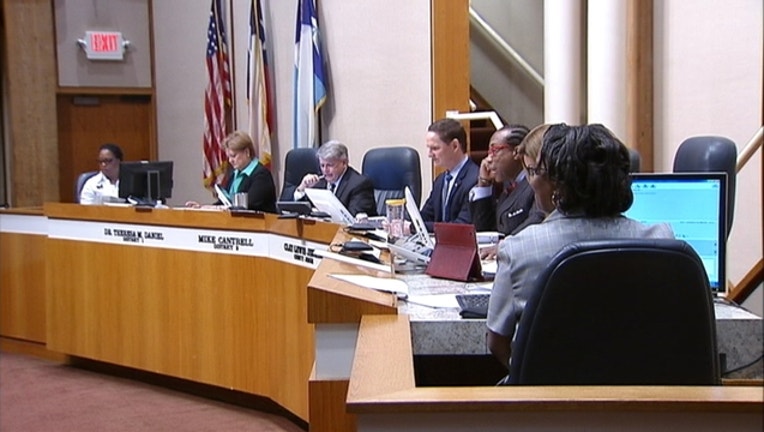 article
With property appraisals up, Dallas County commissioners debated Tuesday the amount of money to get from homeowners in property taxes, even though the tax rate is not increasing.
Home values have increased at a higher rate than anticipated. While many Dallas County homeowners have filed protests to the increase in their property value, the amount of money the county will get from homeowners has also increased because of the increased value assessed.
Jenkins wants to lower the tax rate so that, even with the higher property values, the amount homeowners pay would actually come down.
"There are always things that the government can do with money if money comes in, but the problem is this falls disproportionately on the middle class and below," Jenkins said. "Their wages aren't going up and they cannot afford this."
Not all commissioners agree with him. Commissioner John Wiley Price said the county has not asked homeowners to pay more in taxes in years. He also said Dallas County is "behind the market" when it comes to paying employees and it is lacking in infrastructure and building improvements.
The added revenue that would come from the homeowners would address these concerns. Price used the Records Building and the Old Red Courthouse as examples of county-owned buildings in need of repair. He said the buildings progressed from needing maintenance to needing a $200 million emergency fix. The county would need to rent space in Renaissance Tower downtown for three to five years while repairs would take place.
Commissioner Mike Cantrell proposed a third plan that would leave the tax rate where it is, not lower it.
The commissioners will discuss the tax rate debate again in July.